The German Communist Party was not allowed to vote in the Bundestag due to the fact that annual reports were submitted considerably late. The DKP has now filed a complaint against this.
After their rejection by the federal electoral committee, 18 groups filed a complaint with the Federal Constitutional Court. With this they want to achieve that they are allowed to vote in the federal elections on September 26th.
The German Communist Party (DKP) has also lodged a complaint, as a spokesman for the court of the German Press Agency in Karlsruhe announced. In the past few years it had always submitted its annual reports considerably late and thus failed to meet the requirements of the party law.
At the end of last week, the federal election committee decided in a two-day meeting that 53 parties could participate in the federal election, including 44 smaller parties and associations. 43 groups applied unsuccessfully. The committee only checks whether the candidates for the election comply with the prescribed formalities. He is not allowed to evaluate the content of the parties' program.
After the decision, rejected groups have four days to file a complaint in Karlsruhe. According to the court, the Republicans, the Anarchist Pogo Party of Germany (APPD), the Climate Protection Party (KSP) and the Jesus Party have made use of this. Now the deadline has expired.
The court must have decided on the complaints up to the 59th day before the election. That would be the last week of July.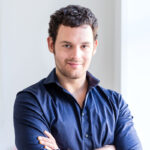 David William is a talented author who has made a name for himself in the world of writing. He is a professional author who writes on a wide range of topics, from general interest to opinion news. David is currently working as a writer at 24 hours worlds where he brings his unique perspective and in-depth research to his articles, making them both informative and engaging.