Large parts of Germany have been affected by severe storms with enormous amounts of water for days. In the meantime, Greta Thunberg and Luisa Neubauer have also commented on the floods – and see a connection to climate change.
North Rhine-Westphalia and Rhineland-Palatinate are under water in many regions: Enormous amounts of water and so-called stagnant weather – a situation in which the clouds hardly move and a lot of rain falls on one place – have led to streams and rivers in many places Step onto the shore. The water is currently in entire streets and places, sometimes several dozen centimeters high.
Greta Thunberg on the flood situation in Germany

Greta Thunberg has meanwhile also commented on the enormous storms. The climate activist shared several tweets with photos and videos from German locations on Twitter. In another tweet she wrote: "Deadly heat waves, floods, storms, wild fires, drought, crop failures – this is not the 'New Normal'. We are only at the beginning of a climate and ecological catastrophe and extreme weather events will only get more and more frequent. " In addition to the tweets about Germany, Thunberg also shared impressions of flooded streets and cities in the Netherlands.
Luisa Neubauer on floods

In addition to Thunberg, Luisa Thunberg also commented on the floods and wrote: "The climate crisis makes extreme weather more frequent and more severe. In North Rhine-Westphalia you can currently experience that neither people nor infrastructure are built for it." Anyone who would talk about this without going into the "clear connections between these extremes & the climate crisis" would ensure a policy that science ignores.
Swell:,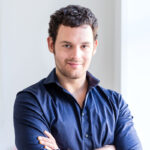 David William is a talented author who has made a name for himself in the world of writing. He is a professional author who writes on a wide range of topics, from general interest to opinion news. David is currently working as a writer at 24 hours worlds where he brings his unique perspective and in-depth research to his articles, making them both informative and engaging.