Chancellor Olaf Scholz wants to deport people "on a large scale". To achieve this, Interior Minister Faeser must conclude new migration agreements. Morocco shows that this is easier said than done.
Of all the high-ranking German politicians traveling to Africa this week, Nancy Faeser may have the most difficult mission. While the Chancellor in Nigeria is concerned with tomorrow's energy policy, the Federal Interior Minister in Morocco has to deliver real results. Her visit on Monday and Tuesday will focus on one topic in particular: migration. And very specifically: migration agreements.
For many experts, they are the key to limiting irregular migration. "It is crucial that both sides get something out of it and that it is clear how future irregular migration should be reduced," as the debate about migration agreements just started again.
What is important in migration agreements and what can be problematic can be clearly seen using the example of Morocco. Already between Germany and the Maghreb state. In practice, however, it hardly plays a role.
Nancy Faeser knows that too. The Interior Minister from the SPD arrived with Joachim Stamp, who has been the federal government's "Special Representative for Migration Agreements" since February. Great expectations are placed on the FDP politician. Stamp is in a crucial position in order to reorganize German migration policy. Its task: to conclude "practical and partnership-based agreements with key countries of origin" in order to reduce irregular migration and promote regular migration. One can assume that the joint trip with the Interior Minister is intended to improve his (negotiating) position.
The facts look like this: According to figures from the Federal Ministry of the Interior, there are 3,660 Moroccans living in Germany who are obliged to leave the country. Since 2,762 of them are temporarily tolerated for various reasons, deportation is currently only possible for 898 citizens. So far, Morocco has not shown much interest in taking back its citizens. The country does not allow collective deportations by charter flight, so only individual repatriations by line are possible. Last year, Germany deported a total of 71 Moroccan citizens from Germany, 63 in the first half of 2023.
In other words: the current agreement does not work.
In this respect, Faeser and Stamp also traveled to Morocco to make the government in Rabat a new offer that it cannot refuse. The aim is to convince the Moroccan partners that it would be in their own interest to take back citizens on a larger scale. Of course, this is easier said than done. As early as 2016, then-Chancellor Angela Merkel and her Interior Minister Thomas de Maizière (both CDU) tried to improve cooperation. Even back then, Morocco and Germany agreed on closer cooperation. However, little has fundamentally changed since then.
Why is that? In short: Morocco has no interest so far.
The European Union has also been interested in a repatriation agreement for a long time; negotiations have been going on since 2000 and have repeatedly come to a standstill. "For domestic and foreign policy reasons, Morocco is not interested in signing an agreement with the EU", . To date, the talks have not produced any results. Accordingly, a higher return rate of Moroccan citizens would lead to "a significant loss of remittances." The money that Moroccans send home from Europe is an important source of income for the country. In addition, the labor market would also come under massive pressure.
Western Sahara, a desert area on the Atlantic Ocean occupied by Morocco since 1976, may also have been a key point of contention. The EU does not recognize the sparsely populated region as Moroccan territory, nor does Germany – which plunged Morocco and the Federal Republic into a serious diplomatic crisis two years ago. It was only agreed last year.
Is recognition of Western Sahara the price Morocco could demand for a new agreement? In any case, it is obvious that Morocco is unlikely to make any significant move on the migration issue if it does not see any benefit for itself from an agreement. To put it more drastically: Morocco has more leverage when in doubt.
A look at Spain also shows this: Last year, the Spanish government had to conclude a new migration agreement with Morocco. The Maghreb state is the only African country that has a direct border with the EU: with the Spanish exclaves of Ceuta and Melilla. In this respect, Morocco is also an important transit country for irregular migration from a European and German perspective.
Migration researcher Knaus also advocates "making offers to transit countries". His suggestion: You could take back people who are required to leave the country in return for legal mobility, quotas for labor migration, scholarships or visa facilitation. This would reduce irregular migration and promote regular migration. If the transit countries are also safe third countries, this could also apply to asylum seekers.
Chancellor Scholz relies on Faeser and Stamp

The pressure on the federal government is growing. For months, cities and municipalities have been complaining that they can no longer accommodate and care for those seeking protection. They are overloaded. The government is therefore making several national adjustments to limit the influx. And in order to be able to deport more and more quickly asylum seekers who are required to leave the country – i.e. without toleration. But neither border controls within the EU nor stricter rules for deportations solve the fundamental problem: what to do with people if no one takes them back?
If Germany really wants to deport people "on a large scale," as Chancellor Scholz announced in the media, it needs countries that will take them in. Migration agreements are intended to create incentives to do this. For example: Anyone who takes back rejected protection seekers will in return receive visa relief for skilled workers or students – that's the idea.
How fundamental the agreement instrument is likely to be for the success of the new migration strategy, which the traffic light coalition recently agreed on and which promises more and faster deportations. In the bill submitted by Interior Minister Faeser, a forecast is made for the expected "compliance costs": "It is assumed that the tightening of the obligation to leave the country will increase the number of deportations by around 600 (five percent)," it says in the paper. Despite numerous tightening of the rules, that is very little. In September alone, 21,366 people entered Germany illegally.
Chancellor Scholz is therefore relying on Faeser and Stamp. "The most important thing we need for the future are migration agreements," he recently said in the Bundestag. That is the "crucial difference" to much of what has happened in recent years. Migration partnerships are "what we need so that we not only have return orders, but can also enforce them, because the countries of origin also take back those who have to leave."
The pressure on Faeser and Stamp to succeed is correspondingly great. The Interior Minister traveled to Morocco with the following offer, such as easier access to the German labor market for Moroccans and cooperation on border protection and the fight against terrorism. On Monday she signed a declaration of intent with her Moroccan counterpart to expand cooperation on security issues as well as migration and deportations. A declaration of intent, after all.
Source: Stern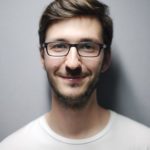 I have been working in the news industry for over 6 years, first as a reporter and now as an editor. I have covered politics extensively, and my work has appeared in major newspapers and online news outlets around the world. In addition to my writing, I also contribute regularly to 24 Hours World.