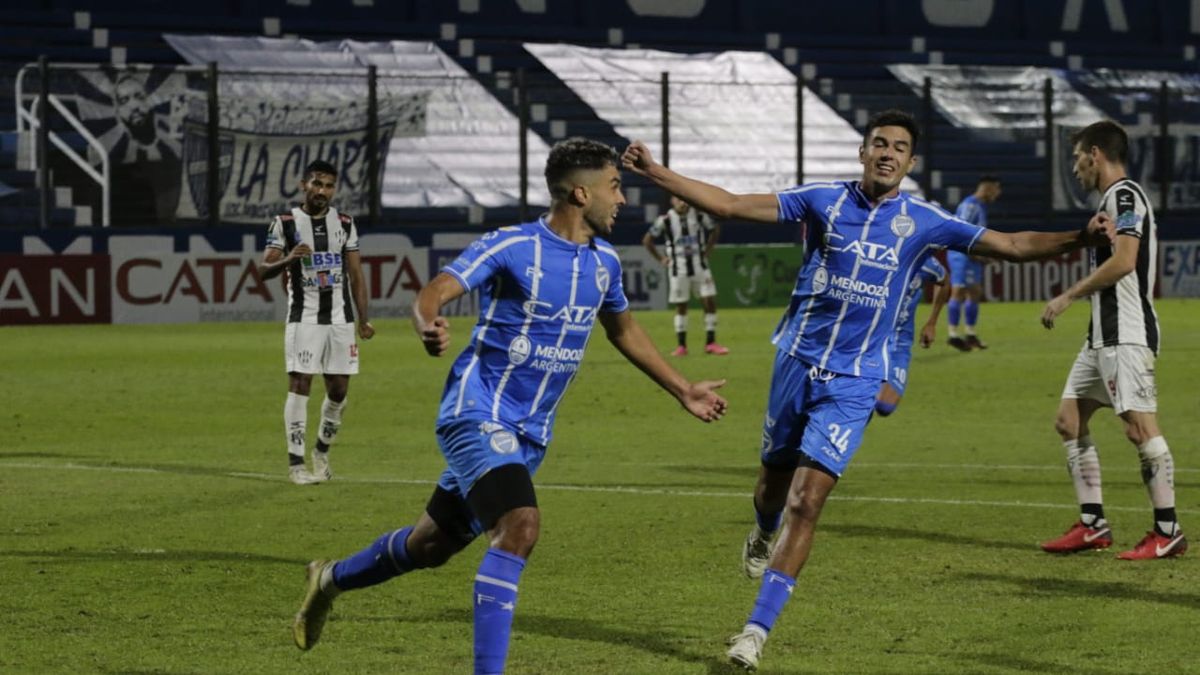 In the next phase, the "tricolor 2" cast will have to face Lanús – they beat Defensores de Cambaceres 5-0 in the 32nd round – on a day, time and stage to be confirmed.
Tadeo Allende (3m. PT) and Salomón Rodríguez (13m. ST) converted for the winner; while the Buenos Aires team finished the game with two expelled at the end, Iago Iriarte and Enzo Arreguín.
The victory of the Mendoza team began to take shape from the beginning, when at 3m Allende defined in a splendid way with a shot close to the left end of the goal by Cristian Correa, after a very good assist from Franco Abrego.
From there, the "Tomba" was the dominator in most of the match, with several very clear arrivals, some disrupted by the goalkeeper of the Buenos Aires team.
That superiority crystallized on the scoreboard with another outstanding intervention by Allende -the figure of the match-, who in a skillful maneuver overflowed to the left to send a measured center for the definition of the Uruguayan Rodríguez, at 13 minutes of the second half.
Even those led by the duo Favio Orsi and Sergio Gómez were harmed by a penalty not sanctioned by referee Sebastián Zunino at the hands of Matías Laurino, 40 minutes into the first half.
For their part, those led by Juan Manuel Llop, located between the last two of the First National (today they would descend), within their limitations, presented a decent task.
It was so that in some offensive outbursts and with the help of some defensive misunderstandings of the winner they were able to generate some romps to the Paraguayan goalkeeper Juan Espínola.
Regrettably and inexplicably, in the time added at the end, two defenders of the 'Lechero', Iago Iriarte and Enzo Arreguín, were expelled for two attacks on Matías Ramírez of the "Tomba", because he rehearsed a "rabona".
That situation on the field of play, at the same time, generated a serious altercation between some substitutes of both teams, which put an end to the greater sanity of the rest.
While Godoy Cruz's men ended with the very festive celebration for the phase pass, their directors have already begun negotiations for seven reinforcements for the next Professional Football League tournament.
It is what their coaches requested to remove the team from the bottom of the average table, for which today they would be descending in category.
Among those who could arrive are the Uruguayan midfielder Carlos Sánchez -former River Plate, currently in Santos, from Brazil-, who already had a spell with the club between 2010-2011; in addition to defender Alan Barrionuevo, from Almirante Brown.
Source: Ambito