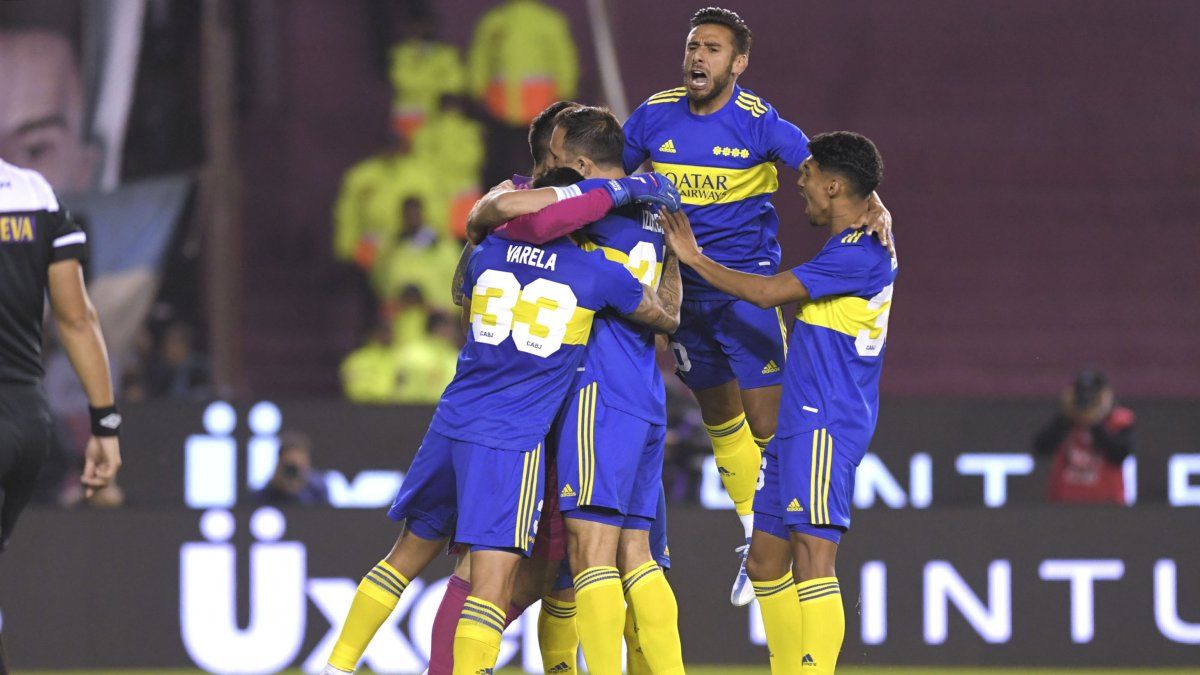 The Boca team converted through Marcos Rojo, Carlos Izquierdoz, Guillermo "Pol" Fernández, Darío Benedetto, Sebastián Villa and Alan Varela, while Agustín Rossi saved Enzo Copetti's shot and Eduardo Salvio's shot was contained by Gastón " Chila" Gomez.
Racing had it to win, beyond the shots converted by Gonzalo Piovi, Edwin Cardona, Tomás Chancalay, Carlos Alcaraz and Javier Correa, but Emiliano Insúa deflected his shot and Alan Varela defined the series.
Now Boca will define the title with the winner of the match that they will play tomorrow at the Huracán Argentinos Juniors and Tigre stadium, to reach the decisive match on Sunday 22.
.
Professional League Cup.
Semifinal.
Mouth – Racing.
Stadium: Nestor Diaz Perez.
Referee: Facundo Tello.
VAR: Diego Abal.
.
Mouth: Agustín Rossi; Luis Advíncula, Carlos Zambrano, Marcos Rojo, Frank Fabra; Guillermo Fernandez, Alan Varela, Juan Ramirez; Óscar Romero, Darío Benedetto and Sebastián Villa. DT: Sebastian Battaglia.
Racing: Gaston Gomez; Facundo Mura, Leonardo Sigali, Emiliano Insúa, Gonzalo Piovi; Leonel Miranda, Aníbal Moreno, Carlos Alcaraz; Matías Rojas, Enzo Copetti and Tomás Chancalay. DT: Fernando Gago.
Source: Ambito