That is remembered as a romantic era of this sport. It was to get into the water, enjoy and then return to the activity of each one. But the Warrior had a plan: to live off his passion. And for that he had to work. And Passeri did it. A precursor. There were some at the same time, others followed, and national surfing was showing important results.
It is true that the two largest internationally were achieved by two compatriots (Santiago Muñiz and Lele Usuna) who, not coincidentally, had lived abroad, progressing in other cultures and waves. But little by little, that looks different. Today, after sustained growth and an increasingly professional path, there is a new breed of surfers who "are better than us at this point", as Maxi Siri believes -Paseri's slope on that path-, who can grow in our country and has an interesting projection.
This was confirmed in the brilliant Quiksilver & Roxy Young Guns that ended this Sunday at the Honu Beach resort in the south of Mar del Plata. The tournament with the longest tradition in the Argentine junior circuit, the same one that every kid wants to win at least once before becoming an Open (from the age of 19).
In this case, with 105 registered in eight categories (M12, M14, M16 and M18), this second date of the national circuit controlled by the Argentine Surf Association. And the second had the best waves of the summer, very challenging for the new generation. We are talking about an epic day with powerful waves of at least two meters…
"We had something atypical for Mardel at this time. It was difficult to enter and there was a lot of current to one side. Already being in position, especially for the little ones, was a great challenge. That's why it was a pleasure to see them perform in that condition and surf such difficult waves. The smallest categories coped well and the largest, M16 and M18, broke it. There were guys who really surfed like professionals, which confirms the constant evolution of our surfing"Siri analyzed that, in his case, he can speak with multiple gazes: for being an experienced surfer and, at the same time, for being the father of a competitor, in this case the youngest in the event, his son Simón, who with 11 years he got on the podium of the M12 category.
Facundo Ruggiero prevailed in M12 and M14, Thiago Passeri at M16 and Joaquin Munoz Larreta in M18, while among the girls Isabella Gaudio won in M12, Katy Wirsch in M14, Victoria Muñoz Larreta in M16 and Vera Jarisz in M18. "It really was a great event that tested the level of boys and girls who have been working very well. The first day the conditions were deteriorating and on the last day there were waves of two meters throughout the day, with great force. Perhaps the best junior event swell I can remember, even more difficult than Young Guns 2022. The juniors had to adapt to both extremes in those days and they responded very well."described Passeri about the tournament sponsored by Ala Moana and Ford.
There is precisely a junior that attracts a lot of attention: it is the son of Martín, Thiago, who at the age of 13 competes in three categories and in this YG2023 he prevailed in U16 and was on the U18 podium, thus achieving a leading position. in both categories. "Competing against bigger guys doesn't change me much and I like doing it in a sea like this because we usually don't have this size or power of waves. When it's time and in a championship, I try to make the most of it. I really enjoy it more", says Passeri, a youngster, who is gaining an important place within Team Quilksilver-Roxy and within the youth national team.
Martín, his father, is also his coach and gives his analysis of the new jewel in the seedbed. "You have made a marked click. I see him as very mature and this time he ratified it in a very heavy sea. I don't remember him getting into conditions like that and he really responded very well, doing adult manoeuvres. He showed that he does not shrink in conditions like this and that he does not mind competing for objectives, such as seeking to win in each of the categories. On the last day he had to intervene in eight series, with a big sea, and he responded. This reflects the training we have been doing, even in the mental aspect. Note that on the first day, due to the bad conditions, he was left out in U14 and that did not affect him at all, "he explains.
Siri considers that, saving the distances, one can speak of the Argentine Storm, paraphrasing with the world-renowned Brazilian Storm that today impacts the professional tour. It is just a reference to a brand new crop "with a large number of talents that have things clearer than us and, in addition, have a greater structure to strengthen themselves. All this will guarantee us great surfers in a few years, something that makes me very happy", says Maxi. Passeri tries to find an explanation for the hotbed explosion.
"A lot has to do with the work that different schools and training groups do. There are many ex-professional surfers who are giving this litter a structure and there are many parents who are opting for this option that is paying off. In this tournament, He noticed the work that many of these guys are doing, a job that includes the technical, the tactical, the physical and the psychological."analyzes who is the director of the main center of MdP, the CEEIS that is located in Honu Beach.
It is no coincidence what we saw in another epic edition of Young Guns. The great moment that formative surfing is going through in Argentina is no coincidence.
Source: Ambito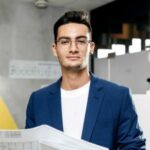 I am Pierce Boyd, a driven and ambitious professional working in the news industry. I have been writing for 24 Hours Worlds for over five years, specializing in sports section coverage. During my tenure at the publication, I have built an impressive portfolio of articles that has earned me a reputation as an experienced journalist and content creator.