Carlos Salvador Bilardothe Argentine coach who became champion with the National Team in the 1986 World Cup in Mexico and who achieved world runner-up four years later in Italy 1990, He turns 84 and celebrates it in the privacy of his casa en caballito, along with his family.
From Ámbito we briefly review his 15 most iconic phrases throughout his vast career both as a footballer and as a coach.
"After winning the World Cup I didn't think about my family or my friends, but about Zubeldía.
The love and fidelity of Carlos Bilardo for whoever his soccer father was was always at the highest level. "Narigón" always stated that Osvaldo Zubeldía was "a father" to him.
"There is a football before and another after Osvaldo Zubeldía".
Just like when it was Bilardo's turn to sit on the bench, Zubeldía was also highly criticized by everyone due to his methods and systems. For this reason, when he had to be in charge of a team and began to gain some notoriety, he did not hesitate to claim it whenever he could.
"The anthem is important, we practiced it 5 times before each game"
In addition to being a great strategist, Carlos Bilardo was an eccentric coach who many called "crazy" for his witticisms so as not to leave anything to chance. He doesn't even know how to sing the National Anthem in a World Cup.
"No, miss, I have been on the field for 50 years; It doesn't have alcoholic beverages, it has Gatorei."
Now as world champion and in his last years as coach, Bilardo returned to Estudiantes to give him a hand when the La Plata team needed it so as not to be relegated. With the "Narigón" back in Argentine soccer, the inconsequential debate of the "show" was opened. Ironically, he took advantage of a match against River at the Monumental to act out a scene from the Teatro Colón. When the prosecutor arrived to write a record for him, the dialogue they had remained for eternity and traveled the world.
"My daughter told me that I gave more ball to Maradona than to her."
Obsessive, that's how Bilardo was and he makes it clear in this sentence that recounts the misadventures with his daughter Daniela.
"In First Division you can't learn, that's what the quarry is for"
Always clear, Bilardo believed in the power of work. That is why he could not understand that players reached the first division without knowing how to solve certain problems.
"Diego is the son I didn't have"
His love for Diego Maradona, despite the endless comings and goings, was immeasurable. He really was the man child he didn't have.
"If they keep giving it to those in yellow (Brazil), we will lose for sure"
Halftime of the round of 16 match against Brazil in the 1990 World Cup. Everyone expected shouting and anger from Bilardo in the locker room, but the coach simply broke the silence of those 15 minutes to give this iconic indication to the players.
″If we are eliminated in the first round, let the plane crash before arriving in Argentina"
The 1990 World Cup had Argentina as the defending champion. But it all started in an unexpected way because of the defeat against Cameroon. Bilardo already knew what he wanted if the National Team did not pass the group stage.
"I only argue with Beckenbauer, who won a World Cup outside his country and came second on another occasion. Not with the rest."
Bilardo was mistreated by many people and colleagues. That is why every so often he brought out his achievements to position himself where he belonged.
″Menotti did a lot of damage to Argentine soccer.
His fight with César Luis Menotti was eternal and lasted a lifetime. Unnecessary but visceral.
"This country needs to talk less and work more. We are tired of the verse.
Bilardo wanted to be President of the Nation and on his platform he asked to work more and talk less.
"The perfect match is zero to zero with no chances to score, no one has made a mistake."
This phrase generated controversy with those who pointed to the emotion of football and the goals.
″In March 1986, I put a for sale sign on my house so that people would think it was uninhabited and would not attack it anymore. I was afraid that the stones would turn into cobblestones. I took my wife and my daughter to live at my mother-in-law's house".
Bilardo had a bad time in the run-up to the 1986 Mexico World Cup. He was the victim of a fierce campaign against him that came from a sector of journalism and even from the National Government. But she resisted and, as he said, the result proved him "right."
"Don't look for money, look for glory and that's how you will be remembered for a lifetime".
Bilardo got tired of saying this to his team during the 1986 World Cup. Almost 40 years later, those players continue to admit that no amount of money can match the love they receive daily on the street thanks to that title.
Source: Ambito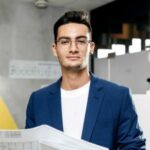 I am Pierce Boyd, a driven and ambitious professional working in the news industry. I have been writing for 24 Hours Worlds for over five years, specializing in sports section coverage. During my tenure at the publication, I have built an impressive portfolio of articles that has earned me a reputation as an experienced journalist and content creator.