The return of Formula 1 to Jeddah a year after a missile attack has again sparked criticism. But even human rights pioneer Lewis Hamilton steers an alternative course.
Even Formula 1 activist Lewis Hamilton was reluctant to speak about the frightening images of a rocket impact last year. When he returns to the controversial host country Saudi Arabia, he simply hopes for a safe weekend and a safe return home, the record world champion said.
Hamilton rejected the idea of ​​not starting in Jeddah as a signal in the debate about human rights and against the instrumentalization of his sport. "If I didn't drive here, Formula 1 would continue without me," said the Mercedes superstar.
Human rights organization is critical
Plain text came from another side. "This weekend's race comes at a time when executions are on the rise again, 13 in the last two weeks that we know of," the British "Guardian" quoted the director of the human rights organization Reprieve, Maya Foa. "It shows how emboldened the regime of Mohammed bin Salman has become. Confident that it can rely on the silence of Formula 1."
In the previous season, the smoke from a rocket-hit oil plant belonging to Formula 1 sponsor Aramco near the track, which was visible from afar, accelerated the debate about the guest appearance in Saudi Arabia. A year later, however, hardly anyone in the Formula 1 paddock can think about the background to the attack by Houthi rebels against whom Saudi Arabia was waging a bloody war in Yemen.
"I prefer not to answer the question," said Valtteri Bottas instead in the media round of the world association. His colleagues Alex Albon and Yuki Tsunoda immediately referred to Bottas' answer. It seemed like they weren't feeling very well. Apparently they just didn't want to say it.
Allegations of sports washing
Human rights activists have repeatedly criticized Saudi Arabia for the war in Yemen, the repression of the opposition and the restrictions on freedom of expression. According to Amnesty International, the aim of the kingdom is "to improve the image of its own country by hosting sporting events and giving them positive media coverage". Sportswashing is called something like that.
Saudi Arabia's ambitions in connection with major sporting events clearly go beyond sponsorship, Human Rights Watch recently emphasized again in the debate about possible sponsorship of the 2023 Women's World Cup in Australia and New Zealand by the Saudi Arabian state tourism authority. World Association President Gianni Infantino recently said that the commitment, which had been heavily criticized in parts of the world, had not materialized. At the end of this year, Saudi Arabia will host the Club World Cup, and it's no secret that it has ambitions to host the 2030 World Cup.
Cristiano Ronaldo's signing should serve as another big coup. It is questionable whether the football superstar, who kicks for FC Al-Nassr in Saudi Arabia for huge sums, will file through the Formula 1 starting lineup on Sunday before the race (6 p.m. / Sky), he should be part of the Portugal squad for the coming international matches.
Political statements as a violation of the rules
In any case, critical statements from the paddock are undesirable. And those responsible for Formula 1 have long since taken precautions. At the end of December last year, the International Automobile Association specified its rules for political expressions of opinion and tightened the ban course. Since then, "political, religious and personal statements or comments" constitute a violation of the international sporting regulations under point 12.2.1.n, unless they have been approved in advance.
So instead, drivers liked to stress that they were reassured they were in a safe place. And that they trust Formula 1. And that they are happy to be back and that as a sport they are able to help the country and the people to develop. "It's something we can all be proud of," said Red Bull driver Sergio Perez.
Hamilton too taciturn
"Not much to add," said Hamilton immediately afterwards, who has been campaigning vehemently and publicly for human rights, against oppression and discrimination for years. But a few more words were enough to make his point of view clear without lengthy explanations: "Completely the opposite of what they said." You, that was his colleagues, who said little, but when they did, then rather positive things.
Last year, the pilots are said to have been on the verge of a boycott after the rocket attack. "It was really scary what happened here last year. None of us wanted to experience anything like that," said French Alpine pilot Esteban Ocon in retrospect.
But the show must go on. The racing series is said to be taking signing fees totaling $900 million for the ten-year contract with Saudi Arabia. "Does a rocket have to hit the paddock before Formula 1 disappears?" asked the Dutch newspaper "AD".
Source: Stern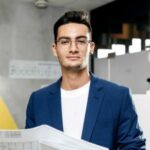 I am Pierce Boyd, a driven and ambitious professional working in the news industry. I have been writing for 24 Hours Worlds for over five years, specializing in sports section coverage. During my tenure at the publication, I have built an impressive portfolio of articles that has earned me a reputation as an experienced journalist and content creator.