Football is an entertainment machine – and it's always particularly good when something breaks. Just like FC Bayern in 2023. Even the new coach Thomas Tuchel cannot stop the record champions from falling. He's already part of the problem.
By Stephan Uersfeld
This article first appeared on ntv.de
Heidi Klum didn't have a photo for Hasan Salihamidžić, Uli Hoeneß didn't want to look anymore, Oliver Kahn collapsed in his seat. The fans fled. The Bayern players stood blankly in front of the south stand, Thomas Müller waved again to the sparsely occupied stands and Thomas Tuchel raged in front of the TV cameras. The end of FC Bayern's 3-1 draw against RB Leipzig in the Allianz Arena resembled an apocalyptic scenario.
The heyday of Bayern came to an end for at least 24 hours. The championship title was lost at least until Sunday evening and the volcano erupted again. In the past few weeks, Bayern had been able to keep him under control. After the dismissal of trainer Julian Nagelsmann, they had been able to steer the lava masses of the eruption into harmless paths with difficulty. But now they found their way and took everything with them. The trade journal "Kicker" wrote of an evening "of apocalyptic proportions" and dismantled the club.
The "kicker" wasn't wrong. FC Bayern Munich had constantly deteriorated over the past few years. Under pressure from the nouveau riche clubs from England and France, they had not been able to cope with the change in leadership at the highest level. The old warhorses Hoeneß and Karl-Heinz Rummenigge resigned, the newcomers Hasan Salihamidžić and Oliver Kahn became the faces. President Herbert Hainer remained pale. Great players left, former world stars came. Hailed last summer as one of the biggest transfers in the club's history, Sadio Mané is a colossal, extremely expensive misunderstanding.
Tuchel came to complete the work

The Bayern crisis has many culprits. That's why they looked for explanations for the inexplicable after the game. Oliver Kahn didn't find any, neither did Thomas Tuchel and Hasan Salihamidžić got behind his team. What else could he do? Because FC Bayern is his team and Tuchel is his coach. The sports director has maneuvered his club into this situation with his transfer policy in recent years.
Together with Oliver Kahn, the CEO, they embarked on a long descent, only concealed by the pandemic title in the Champions League. In the past six months things have happened in quick succession. When Manuel Neuer injured himself on vacation, they bought Yann Sommer and threw out Neuer confidante Toni Tapalovic. A little later, Julian Nagelsmann, who saw himself surrounded by moles, flew. Who, it was said, hadn't even lost the cabin. Because he could never reach her.
It was up to Tuchel to complete the work of the last few years, so to speak. The former Chelsea FC coach has seemed strangely apathetic in his two months on Säbener Straße so far and hardly wants to have anything to do with his team. While he was "in love with his team" in the first few days after defeats, he no longer kept his opinions to himself during the defeat.
Bayern Munich
Neuer ski tour, Gucci excursion and cabin Zoff – lots of Bayern construction sites off the pitch
Tuchel frantically walked through his coaching zone against Leipzig, repeatedly folded individual players and turned contemptuously. He sent fatal signals by not wanting to be mean to what was happening on the pitch. FC Bayern players, once the symbol of mentality, became nerve wrecks. They gave away three goals, were agitated, let themselves be pushed deeper and deeper by Leipzigers who were not even outstanding.
Julian Nagelsmann is fine

What had distinguished FC Bayern for over a decade had simply disappeared. It might not have been quite there when Nagelsmann had to leave after a knee-jerk reaction at the end of March. But it was only completely buried under the lava masses under Tuchel. In the interviews after the game, he threw his team under the bus. Didn't stand in front of her, just wondered how she could break down like that. At ESPN, when asked if he saw anything positive, he stormed out of the interview. That was also an answer. But still no explanation for the debacle.
But that is the job of a coach. So far, Tuchel has not found any solutions. He openly admits that the team disappointed him after an intense week of training. He's not looking for his own faults yet. Only once did he hint at something like his own fault. On ZDF he spoke of taking on the sporting responsibility for a possibly untitled season. Because he could end up being the one whose name is associated with the end of a historic run. Julian Nagelsmann is fine. Incidentally, the fact that historic runs come to an end at some point is nothing new.
The good news: Heidi Klum is still silent

But the predetermined breaking points fascinate in sports again and again. The ascent inspires, the decay sweeps away. Unlike in real life, he is not tied to any real fate. It takes place right in front of our eyes in a vast parallel universe and yet it depicts real life. The protagonists of the story are present in every household. They have nicknames, horses, and problems in their love lives. Football is one of the greatest narratives in the world. But the Bundesliga strand had increasingly flattened out in recent years. It is thanks to Bayern that this is now changing.
Because the problems of the Munich management floor are enormous. She now has to moderate a colossal upheaval and does not even know herself whether she will still be there in the coming month. A supervisory board meeting at the end of May will decide the fate of CEO Oliver Kahn. Salihamidžić is currently protected by the friendly Munich press. There is also no talk about Tuchel at the moment. That should change soon. He has long been a huge part of the Bayern problem. Heidi Klum is still silent.
Source: Stern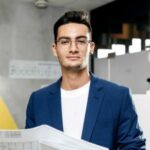 I am Pierce Boyd, a driven and ambitious professional working in the news industry. I have been writing for 24 Hours Worlds for over five years, specializing in sports section coverage. During my tenure at the publication, I have built an impressive portfolio of articles that has earned me a reputation as an experienced journalist and content creator.