Hansi Flick is in the deepest creative crisis of his career – right now, less than a year before the home European Championship in 2024. Two test games will now decide whether the coach has a future with the DFB.
The German national team was last in a final more than nine years ago. Cross Schürrle, shot Götze, Germany beats Argentina 1-0 and is world champion. Back then on the sidelines in the Estádio do Maracanã in Rio de Janeiro: assistant coach Hansi Flick.
Flick has now reached his next endgame, but one that he would have liked to have done without. This Saturday (8:45 p.m., RTL) the DFB team he oversees meets Japan. If the game is lost and the team fails to impress against France three days later, he will no longer be in office.
Flick seems to suspect that himself. When presenting his squad for the two friendlies, Flick said: "In the end it's about results, I know that too."
The national coach wobbles, and although this metaphor is worn, it describes the situation of the 58-year-old soccer teacher aptly. Since the failed World Cup in Qatar, which ended for the Germans after the group stage, Flick has been faltering. He tries this and that, defends with a three-, four- or five-man line, changes the staff, tries to be a sensitive player understander and then again as a verbal roughneck ("I'm not in the mood to lose games anymore, it throws up me!"), only one thing doesn't change: the performance of his team on the pitch.
This year she has won just one game (2-0 against Peru), drawn once (against Ukraine) and lost three times (against Belgium, Poland and Colombia). A sobering record for Flick, who was brought in in August 2021 to tear the team out of the lethargy of the late Löw years. Now he's in even worse shape than his predecessor; only Erich Ribbeck, as national coach, had a worse point average than Flick. DFB sports director Rudi Völler will no longer be able to protect Flick if there is no sign of progress against Japan and France. Next year the European Championships will take place in Germany – and it absolutely has to be a success. That's how they see it at the association.
A debate about the state of the men's national team has already flared up. In an interview with the Süddeutsche Zeitung, Matthias Sammer said: "Let's be honest: we're on the ground." German football is "in the greatest crisis", the so-called German virtues have been lost, as has the winning mentality. It was a harsh reckoning from Sammer, European champion in 1996 and later in various positions at Borussia Dortmund, FC Bayern and the DFB. Flick reacted surprisingly defensively to Sammer's words: "For him, the big picture is always decisive, he burns for the cause. It's not always comfortable, but it's always good to have such a critical mind with you."
Too weak for the line?

The fact that Flick has embraced his critics shows how weak his position has become. Sports director Völler also responded mildly to the accusations: "I'm in contact with Matthias, he is often very direct with his statements, sometimes he deliberately exaggerates. He's right about many things."
Formally, Völler is currently the most powerful man in the DFB; he is responsible for the overall supervision of the sport. But Völler, who in February had himself kneeled by a specially created task force to take over the job from the resigned Oliver Bierhoff, seems tired of office. Even when he was introduced, he spread little spirit of optimism; his life plan was actually different, said Völler, who had already handed over the management of his club Bayer Leverkusen in the summer of 2022.
Bundesliga
Carpenter, mechatronics technician, engineer: These are the training occupations for soccer stars
Right now, however, the association needs leadership. It would take someone who reflects Hansi Flick and critically accompanies his work. Most recently, at the international matches in June, Flick got lost. He also destabilized his team, still unsettled by the disappointing World Cup, by changing personnel. And after every failed game, Flick asserted that they were "on the way", "going through a process" and so on. The message was: It doesn't work, but that's part of the plan. We have everything under control.
However, the myth of the controlled system crash did not catch on with the players, which became clear on Tuesday in Wolfsburg, where the DFB team is preparing for the game against Japan. "We went into the summer break with a huge feeling of shit," said winger Robin Gosens. "We have an incredible quality, but I understand anyone who doesn't believe in it." Now the team has a duty to help the coach. "We owe him something. Everyone is aware of the seriousness of the situation."
Flick is in the most difficult phase of his coaching career, and his players feel that too. Doubts about him have never been so great. At Bayern, he was still considered a kind of miracle coach. He's clinched six titles in a year, including the 2020 Champions League (with a surreal 8-2 win against Barcelona in the quarter-finals). Gold dust seemed to settle on everything Flick touched in Munich.
This flick no longer exists. At the latest since the World Cup in Qatar, his heroic journey has come to an end. What has saved him at the DFB so far is his high salary. With allegedly 6.5 million euros per year, Flick is the best-paid national coach in the world; his severance pay is likely to be expensive. Possibly too expensive for the association, which is financially strapped – ironically because of the failures of the men's team, the DFB's most important source of income.
Source: Stern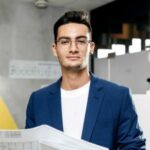 I am Pierce Boyd, a driven and ambitious professional working in the news industry. I have been writing for 24 Hours Worlds for over five years, specializing in sports section coverage. During my tenure at the publication, I have built an impressive portfolio of articles that has earned me a reputation as an experienced journalist and content creator.