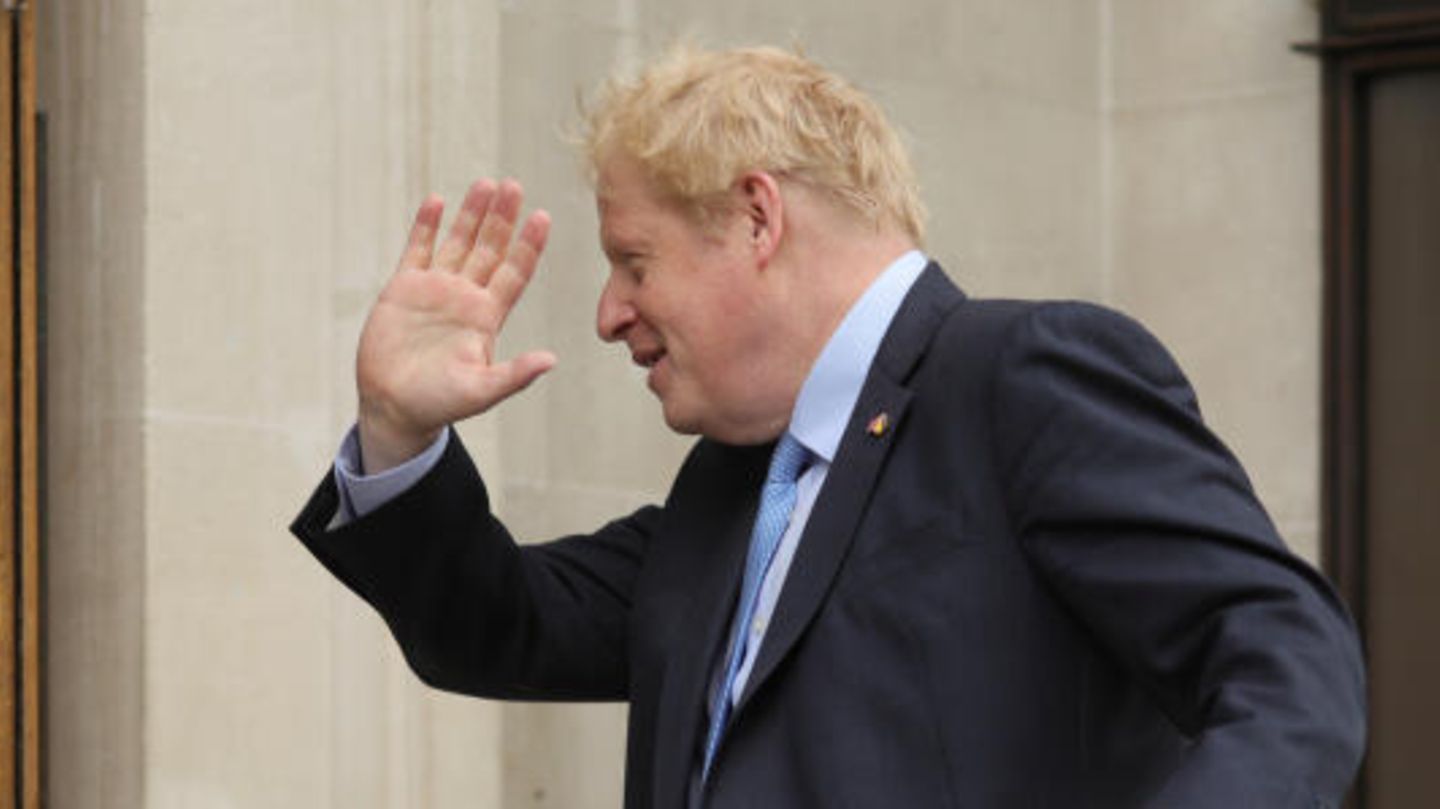 The pandemic ushered in an era of working from home around the world. British Prime Minister Boris Johnson now wants to bring employees back into the office. And surprises with a bizarre justification
Less commuting, more time with the family and a nap on your own couch during the lunch break: Working from home offers many advantages. Before the pandemic, however, employees could only dream of it. If British Prime Minister Boris Johnson has his way, British workers should be back in the office as soon as possible. The reason: Working from home is simply too distracting.
Johnson said in an interview with the British Bouleward newspaper "Daily Mail". "My experience with working from home is that you spend a lot of time making yourself another cup of coffee, then getting up, walking very slowly to the fridge, cutting off a piece of cheese, and then walking very slowly back to the laptop," according to the prime minister. "And then you forgot again what you actually wanted to do," he concludes from himself to others.
Johnson wants to bring Brits back to the office

"I believe in the workplace environment. It helps boost productivity," explains Johnson, although numerous studies have shown that working from home does not automatically lead to less productivity. Johnson also knows that his attitude is not without controversy. "A lot of people will disagree with me, but I think people are more productive, energetic, and creative when they're surrounded by other people."
However, he is concerned with more than just the performance of the individual employees. "It will get our city centers moving again during weekdays, boosting public transport again," says the Prime Minister of the return to office. "A lot of gstores that are having a hard time right now will benefit."
Johnson is not the first head of government who wants to slowly get people out of the home office. US President Joe Biden announced in March that it was "time for Americans to return to the office". In Germany, the federal government has not yet pushed ahead in this direction. On March 20th, the legal obligation for employers to allow home office where possible ended. Nevertheless, it remains a clear recommendation. "The offer of home office has proven to be an effective measure to reduce business-related personal contact. Carrying out activities in the home office not only avoids or reduces personal contact in the company, but also on the way to and from work," says the website Federal Ministry of Labor and Social Affairs as before.
Source:
Source: Stern