There is a lot of talk about catching up and attacking in the electrical plans of German car manufacturers in China. The competition there is getting stronger – and is also attacking the German market.
According to an industry analysis, German suppliers of electric cars are coming under further pressure in an international comparison – above all due to the new competition, including cheaper models from China. "In contrast to Tesla and Chinese manufacturers, they have to struggle more with supply bottlenecks and the fundamental market ramp-up," wrote expert Stefan Bratzel in a study by the Center of Automotive Management (CAM) in Bergisch Gladbach published on Thursday.
The fact that China's car manufacturers not only continue to dominate the domestic market – and thus the world's most important – is becoming increasingly important. They are also increasingly aggressive in other regions and are counting on expanding their exports.
In China itself, domestic providers achieved dizzying growth rates in e-car sales last year, according to CAM surveys. Bratzel named BYD (184 percent), Leapmotor (158 percent) and GAC/Aion (119 percent) as examples. Meanwhile, the market shares of the three German groups Volkswagen, BMW and Mercedes-Benz are falling in the country if you look at all drive types.
Model policy also plays a crucial role
When it comes to selling pure electric vehicles, the Germans do better, for example the VW Group brands in China achieved an increase of 68.2 percent in 2022. But from Bratzel's point of view, the model policy also plays a decisive role: "In addition, there are the numerous expansion plans and steps of the Chinese towards the West, which also announce the previously sparsely populated small and compact car segment."
Others have also recently kept the lead in global total sales of electric vehicles. With more than 1.3 million e-cars delivered in 2022, Tesla was still clearly in the lead, ahead of the two Chinese suppliers BYD and SAIC. The Germans together would have sold just a little more pure Stromer (921,000) than BYD alone (911,000). In this list, the VW Group came fourth overall, and BMW seventh.
"The situation of German automobile manufacturers is extremely tense," the paper summarized. "Volkswagen, BMW and Mercedes-Benz are all increasing their electric deliveries, but they can't keep up with the pace of the top group around Tesla and BYD." According to Bratzel, an expansion of the model range and technical innovations are necessary "to justify their higher prices and to remain successful in the long term".
Source: Stern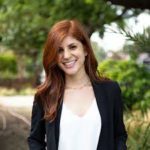 Jane Stock is a technology author, who has written for 24 Hours World. She writes about the latest in technology news and trends, and is always on the lookout for new and innovative ways to improve his audience's experience.