Like when the covid broke out and the inevitable parallels were evoked with the film "Contagion" by Steven Soderbergh, which was based on the influenza A pandemic, in "The Last Of Us" the protagonists flee through a devastated United States, what which was read in Cormac McCarthy's post-apocalyptic novel, "The Road", later made into a film with Viggo Mortensen. There, the journey of a father and a son through a world whose civilization was annihilated is shown. "The Last Of Us" has nine chapters that will be broadcast weekly until mid-March, with the same modality of great titles such as "Succession", "Better call Saul" or "GOT", as opposed to the marathon release, for voracious consumption. These are two opposing strategies: binge watching (marathon) vs. the weekly episodic premiere.
After 2020 of confinements, with a series marathon as an escape valve, it seemed impossible that the weekly broadcast would pick up. However, "Scarlet Witch and Vision", "Mare of Easttown", "Succession", "Ted Lasso", "Only murders in the building" or "Dexter", among many others, showed that platforms tame viewers. The strategy varies by company, and while Netflix confirms that it will not change its model of releasing full seasons, which is one of the foundations of its business and brand (it has few episodic exceptions like "Better call Saul"), its Disney competitors , HBO Max or Apple TV sought to differentiate themselves in this regard. It is enough to go back to the Saturday super-action marathon on TV or the movies continued in the old movie theaters to notice that none of this is an invention of streaming but rather a practice that has been going on for decades.
As a color fact, Gustavo Santaolalla composed 30 original songs for the soundtrack of the video game.
The streaming war means by 2023 a slowdown in the growth of subscribers of giants such as Netflix or Disney +, which causes a paradigm shift, with a return to the packages that at the time made cable popular in the United States and whose model was hit in the last decade after the advent of streaming. With agreements like the one between Amazon and HBO signed last December, consumers can receive two services on the same bill and simplify their finances, according to what users say they prefer: a system that manages all their payments on a single monthly bill. Amazon, Apple and Google have already implemented it through Prime Video to contract Paramount +, Star and AMC +, in addition to HBO Max and Discovery, after the most recent agreement. Apple also enables several payment channels through its applications and on YouTube, acquired by the search engine in 2006, several channels can be added.
Regarding HBO Max as a platform, it was launched in September 2021, then owned by AT&T, and at the end of last year it announced its agreement with Amazon, which for some results in worse content and less diversity. HBO has always been synonymous with quality, but faced with the inevitable path as the big ones engulf the smaller ones, the company chose to prioritize profits and subscribers. Although "The Last Of Us" contradicts a destination for cheap or easily consumed products such as reality shows, it must be remembered that it is a production designed before the merger. Platform specialists point to a content crisis, which is not new since million-dollar agreements with top authors and directors have been pursued for years in an effort not to exhaust the stories.
It is noted that HBO is eliminating series to save, when it was a brand that offered risky and niche products. In this sense, another consequence of the merger with Discovery lies in the difficulty of establishing a direct relationship with the viewer. If the viewer is in the application, the home page can be customized and the content adapted in real time. But being part of a larger package makes that impossible. Instead, Netflix and Disney+ are reluctant to bid for third-party services, although that could change if earnings continue to stagnate. Netflix lost subscribers for the first time in two consecutive quarters last year, so it wouldn't be unthinkable for even the streaming giant to succumb to the allures of convergence.
Source: Ambito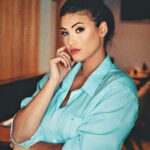 I am an author and journalist who has worked in the entertainment industry for over a decade. I currently work as a news editor at a major news website, and my focus is on covering the latest trends in entertainment. I also write occasional pieces for other outlets, and have authored two books about the entertainment industry.