Lisa Marie Presley is dead – and with that the question of ownership of Elvis' Graceland must be clarified again. What happens to the pilgrimage site?
On August 16, 1977, the world stood still for a moment. Legendary rock 'n' roll pioneer Elvis Presley was found dead at 1:30 p.m. aged just 42 by his then-fiancée Ginger Alden; in the bathroom of his Graceland estate in the music town of Memphis, Tennessee. After his body was initially buried in Forrest Hill Cemetery, a few weeks later his heirs received special permission to bury the remains of the King of Rock 'n' Roll in the Meditation Garden at Graceland. A place of pilgrimage for millions of Elvis fans from all over the world was born…
Elvis Presley moved into the property, named after the builder's daughter Grace, in the spring of 1957, at the tender age of just 22, shortly after his breakthrough. Allegedly, Presley only paid around 100,000 US dollars for the villa and the associated property at the time. His parents Vernon and Gladys Presley, both of whom were also later buried at Graceland, chose the home for their son and lived there for a time with their son.
Elvis Presley had hotel rooms redesigned in Graceland style

For Elvis Presley, Graceland has been the center of his glorious life since that time. He lived there for five years with his girlfriend Priscilla Beaulieu before they married in Las Vegas in 1967. Their daughter Lisa Marie Presley also spent the early years of her life in Graceland before she moved to California with Priscilla Presley shortly before Elvis Presley died and her parents divorced. Elvis loved his Graceland so much that when he was on tour he sometimes had hotel rooms remodeled in Graceland style to simulate a homey feel.
After Elvis Presley's untimely death, his only daughter, the late Lisa Marie Presley, inherited the property. First, however, her grandfather Vernon and after his death her mother Priscilla were used as executors. Beginning in 1982, Graceland was opened to the public on an initiative by Priscilla Presley. The reason behind the rethinking: The enormous maintenance costs had to be financed urgently. The starting signal for the pilgrimage site: Since then, around 650,000 Elvis fans have made the pilgrimage to Graceland every year to be able to be close to their deceased idol and to reminisce.
This is what visitors get to see on a Graceland tour

Visitors are guided through Graceland on a tour and can also learn interesting details via an audio tour. Among other things, the tour leads through the living rooms and kitchen of the villa and also shows the TV and billiard room installed in the basement – including the bar. Of course, the legendary "Jungle Room" is also part of the tour. Built in the 1960s, this room initially served Presley as a classic study. The look of the room is kept in the so-called tiki style: numerous objects are reminiscent of the US state of Hawaii, loved by Elvis. In 1976, the Jungle Room was converted into a recording studio, where Presley recorded his last two albums, From Elvis Presley Boulevard, Memphis, Tennessee and Moody Blue.
There are also numerous exhibits for visitors to see at Graceland. Among other things, a huge collection of platinum and gold records and numerous legendary stage costumes. The Graceland tour ends at Elvis Presley's grave. Car lovers will also get their money's worth: the "Presley Motors Automotive Museum" opened opposite Villa Graceland in 1989 and shows Elvis Presley's vehicle collection. Highlights include the famous pink 1955 Cadillac Fleetwood, a 1957 Ferrari Dino and several Harley-Davidson motorcycles. His two private planes, the Lisa Marie (a Convair CV-880) and the Hound Dog II (a Lockheed JetStar), are also on display in the immediate vicinity.
After Lisa Marie Presley's death: Here's how Graceland's ownership is changing

A standard tour of Graceland currently costs visitors the equivalent of around 80 euros. Up to 215 euros can be charged for VIP packages and special tours. A visit to the car museum currently costs around 50 euros. Spontaneous visits are generally not advisable: the tours are often fully booked well in advance. Advance reservations on the official Graceland website are therefore strongly recommended.
After the death of Lisa Marie Presley, what the future of Graceland will look like is still in the stars. Most likely, however, the pilgrimage site will not be fundamentally changed. The three surviving daughters of Lisa Marie Presley were used as heirs: Riley Keough (33) and the twins Harper and Finley Lockwood (14). Her son Benjamin took his own life in 2020 at the age of 27.
Source: Stern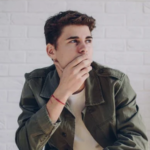 I am a 24-year-old writer and journalist who has been working in the news industry for the past two years. I write primarily about market news, so if you're looking for insights into what's going on in the stock market or economic indicators, you've come to the right place. I also dabble in writing articles on lifestyle trends and pop culture news.