King Charles III throws Harry and Meghan out of Frogmore Cottage. The monarch's decision seems like belated revenge. But after everything that happened – for what exactly?
Prince Harry and Duchess Meghan have their primary residence in Montecito, California. And it will probably stay that way for the time being. In Great Britain, the two will lack a permanent home from the summer. Like King Charles III. has ordered the Sussexes to vacate their Frogmore Cottage in the coming months to make way for the disgraced Prince Andrew. A decision that at least comes as a surprise from a PR point of view.
King Charles III throws Harry and Meghan out of Frogmore Cottage

Royal experts agree that it is a kind of late reaction to Prince Harry's revelations in "Reserve". At the same time, Charles solves the Andrew problem. His brother has been living at the Royal Lodge in Windsor, but it has become too expensive for him after the monarch cut his monthly pocket money.
If it's revenge on his son, what exactly would Charles want revenge for? The most likely answer is his wife Camilla. Because the king's wife comes off worst in Harry's autobiography. In several places he accuses his stepmother of having sold stories about himself to the press. With the help of an image consultant, Camilla tried to improve her own reputation, which had been damaged after her affair with Charles, who was married. And so, according to Harry, she let her partner's younger son die.
Angry about an article about his hunting trip to Germany in 2017, Harry explains in his book that Camilla planted the story with the press. "I suspect the article was offered in exchange for better access to Pa, and that it also served as recompense for the suppressed articles about Camilla's son roaming around London creating tacky rumours," Harry writes in his book . Camilla is obsessed with the public image she and Charles present, Harry said. His father, whom he affectionately calls "Pa" in "Reserve", also fell for it.
Possibly revenge for Camilla

Prince William is also said to have problems with Camilla's behavior. At least that's how Prince Harry describes it. Despite the serious allegations, Harry finds warm words about his father in his book. He describes Charles' love of music, his irrepressible diligence and his passion for issues such as climate change. So Harry is quite capable of paying attention to both sides of his father. It's different with Camilla, to whom he hardly ascribes any positive character traits.
Invictus Games
Love looks, kisses and stylish outfits: Meghan and Harry enchant the Netherlands
According to The Mirror, Harry has "crossed a line" if Charles has his way. "Harry was well aware that Camilla would be a red line for his father, and he still crossed it with blatant disregard. The King undoubtedly felt a line was being crossed – it was the ultimate act of disrespect." , according to a royal source in the newspaper.
Camilla is Charles' red rag – probably because of the past. In what is probably the most famous love triangle in royal history, Camilla was the third, the affair. For many, she was to blame for the breakup of Charles and Diana's marriage. Today we know: Charles had already been in love with Camilla when he married Diana. But she didn't fit the perfect picture of a Princess of Wales. And so he married young Diana. A relationship that was doomed from the start.
Sources: / "reserve"
+++ Read also +++
What happened in the last days of Queen Elizabeth II – a royal expert wants to know
Just one word: This is how the Queen reacted to Prince Andrew's Epstein affair
Source: Stern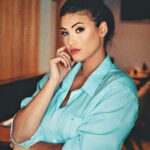 I am an author and journalist who has worked in the entertainment industry for over a decade. I currently work as a news editor at a major news website, and my focus is on covering the latest trends in entertainment. I also write occasional pieces for other outlets, and have authored two books about the entertainment industry.