Palermothe largest neighborhood in the Buenos aires cityIt has a lot to offer. Meanwhile, the gastronomy is one of its stars. From bars, restaurants, veggie spaces and even rooftops, the town has several spaces that are a boom among residents and tourists. But there are some others that few know, precisely because of their condition of being secretsand that allow disconnect -even for a few hours- from the routine.
Connection with nature in Palermo: 5 restaurants with hidden gardens
UCO Restaurant
Uco Restaurantbelonging to iron hotelLocated in the heart of Palermo Sohohas one of green gardens most beautiful in the City, where you can enjoy nature and the gastronomic offer both Saturdays and Sundays and holidays, from 1:00 p.m.
The gastronomic proposal has to do with the service of brunchan option for guests and non-guests, which has four steps to follow: step 1, seasonal fruit filleted (on a plate), homemade yogurt with granola, English-style Mini Scones, Croissants, squeezed orange juice and Veggie shot of the day; starter, homemade Bresaola Carpaccio or beetroot Carpaccio (veggie option); mains, Irish Breakfast, Fish and Chips, Eggs of the day; dessert, Strawberries with torrontés sorbet, Carrot cake with cream cheese ice cream.
Includes espresso coffee (Café de Árbol de Café Variety Colombia) or tea (Heredia selection); Glass of Red/White/Rosé wine (selection of the sommelier) or a cocktail (Gin&Tonic / Vermuth Lunfa / Aperol Spritz).
For Edward HollowayUco's chef, "brunch is a unique meal, a moment of extended timesin which you can stay for hours at a table chatting with family or friends, without having to run to meet the typical obligations of the week".
Address: Fierro Hotel, located at Soler 5862, Palermo Soho.
Soria Bar
The protagonists of Soria Bar are the garden and the terracemade up of vertical gardens and trees. 80% of the place is uncovered, so most of the tables are outdoor. the nights of summer They stand out among others since they allow you to have a good time with friends in the light of the stars, while in winter -to continue enjoying the place- they install awnings and heating. It opens from Tuesday to Sunday from 19:30.
The signature cocktails is one of its main dishes, not counting the Gírgolas Sandwich (with cashew cheese and spinach, between homemade focaccias), the Tirolesa dish (breaded breaded strips with a mattress of greens and sweet chilli sauce) and the Stuffed Onigiris (rice balls stuffed with cashew cheese, spinach and mushrooms). And, connected with the city ​​cultureSoria has musicians, shows of bands in reduced format and DJ Set.
Hernan Buchinoowner of Soriasaid the bar "has a very berliner spiritfrom that summery Berlin, with a lot of old furniture and plants".
Location: Gorriti 5151, Palermo Soho.
Congo
Congo culture club It is a cultural center with a warm lounge and -the highlight of the space and which works as a restaurant- a jungle garden with wooden living rooms. It also has sound ambience good live musicde-generated, ranging from jazz, afrobeat and funk, to other more Latin rhythms.
Their "hit" -as they call it- are the clay oven pizza. They also offer tapas to share, sandwiches, arepas, and hamburgers. Everything cooked at the moment with organic products. All accompanied by signature drinks, classic cocktails, tonics, mojitos and caipis, which make up the drinks menu specially selected by the bar manager, Jonathan Silvero.
And, to close the experience, we add the live musical proposal: from jazz bands, prominent voices from the local scene, hip hop, funk and soul jam sessions, and the best vinyl and tracks chosen by the invited musicians for the sound ambience of the place. Congo turns out to be the perfect match for the nature and music lovers. Open from Wednesday to Sunday from 19.
Address: Honduras 5329, Palermo.
Charqui Restaurant
Charqui Restaurant is within the Hotel Palo Santo. There, not only the gastronomy stands out, but it also has a garden that is a oasis in the heart of the Palermo neighborhood. By not facing the street, a intimate, warm and safe environment. Not to mention that it provides the ideal setting to enjoy a relaxed plan, where the kitchen and the service are the protagonists. Open on Tuesdays from 12 to 16; Wednesday to Saturday from 12 to 23; and on Sundays from 12 to 19.
According to Christian Puyowner, "Charqui's general proposal regarding the dishes on the menu is to combine different techniques and flavors. Home-made smoked products (in pasta, risottos, meats and sandwiches) and the use and combination of native products such as Andean papines, quinoa, cayote, among others".
In turn, they offer five course brunch, combined between savory and sweet dishes, plus drinks to share. It has distinctive touches based on the homemade smoked products that they use and the fact that their preparations are fresh and homemade.
Address: Bonpland 2275, Palermo.
Home Hotel & Restaurant
With floor-to-ceiling glass panels, from the resto-bar the garden is admired. A large deck allows have breakfast, lunch or brunch outdoors in a green oasis in the heart of Palermo Hollywoodwhere native and exotic plants abound, a great variety of flowers and two imposing drunken sticks in its center, thus creating a calm and cool space. It also has an outdoor fireplace for when the nights start to cool down.
To its wine and sparkling wine list is added a list of more than 50 imported vodkas that are kept at the ideal temperature in an exclusive freezer. The menu is designed by the Head Chef, Veronica Yarte.
In the case of brunchthe resto-bar is one of the pioneers of the service back in 2006. Currently, it is served all day every day. On the other hand, on Thursdays, Fridays and Saturdays there are "Early Dinners"in a warm and intimate atmosphere to enjoy the sunsets and nights in the garden.
Location: Honduras 5860, Palermo Hollywood.
Source: Ambito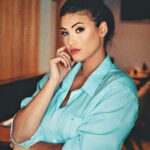 I am an author and journalist who has worked in the entertainment industry for over a decade. I currently work as a news editor at a major news website, and my focus is on covering the latest trends in entertainment. I also write occasional pieces for other outlets, and have authored two books about the entertainment industry.