The growth in vermouth consumption is a reflection of several of the current trends, also driven by the emergence of numerous artisanal options with a strong local imprint. The consumer has become prone to low-alcohol options, favoring natural ingredients, revaluing ties and proximity, as well as local production.
From his position of reference, Cinzano invites all fans of this aperitif to ¨La Vermuteada del Año¨, a fair open to the public that will take place on Wednesday, March 22 from 7:00 p.m. to 10:00 p.m. at Godoy Cruz 2026, Palermo, Buenos Aires.
NEW CONSUMERS
According to industry estimates, since 2012 some 100 new vermouth brands have been created around the world. One of the reasons that explain its growth is the new consumer that took shape after the pandemic, who values ​​healthier lifestyles. This promoted the growth of beverages with lower alcohol content, lighter and more refreshing; and gave relevance to the offer from small producers and local businesses.
¨Focusing on these new consumer preferences, Campari Group Argentina launched at the end of 2022 the first vermouth that the brand Cinzano develops outside of Italy: Second Cinzano: a product with a strong local imprint in its Malbec wine base and in regional Argentine herbs and botanicals¨, he comments Estefania Jacobs, Marketing Manager of Cinzano in Argentina. And now with ¨The Vermouth of the Year¨ We invite consumers to live the vermouth experience¨, he says.
Cristian Olivera He owns the vermouth bars Yiyo the Xeneize and Olive, and a reference in the local scene. ¨Today we see that the consumption of vermouth has grown a lot and that it will continue to grow, many new, artisan brands have appeared, with character and with different profiles. It happens to me personally that when I'm testing the flavor of the new options, I have Cinzano's flavor as a parameter¨, he comments.
Olivera believes that today vermouth bars are at the level of breweries in terms of presence. ¨Vermouth is consumed by family, friends, an essence of sharing. Regarding the consumer, I see that they are more open to trying new options. Now it is more curious than before. Another of the changes that I see is that around vermouth another type of food is revalued, tapas, small plates, picadas, lighter options. This contributes to the growth of vermouth bars, before you could only find vermouth in a traditional bar, and today practically everyone has vermouth. Also, one brand of vermouth is not enough, people want a menu with variety. ¨Regarding the trends, we see that today there is an awareness regarding where the wine, the grapes, the herbs come from. This is just beginning¨, she finishes it.
Vermouth is a category within the world of aperitifs, which also includes bitters and aniseed. A vermouth is a wine-based aperitif (white, red or rosé), to which extracts of herbs, flowers, fruits and spices are added. You can add alcohol, sugar and/or caramel. Its alcoholic graduation can vary between 15 and 20% degrees of alcohol. To be considered as such, vermouth must have at least 75% wine.
In turn, vermouths and amaros offer great appeal to bartenders, both to touch up their Manhattans, Negronis and Boulevardiers and to create new mixes.
Ani Varela is responsible for The Favorite Canteen, another "temple" of vermouth on the local scene. ¨I feel that it has once again prevailed as a drink that anyone can have in the fridge at home because it meets the 3 B's: good, beautiful and cheap, as well as being a resounding yes at a gathering. It had its boom or boom a couple of years ago, when they not only began to be made nationally, but especially when vermouth bars began to appear, which not only increased consumption, but also generated something more beautiful, which is the time of consumption. : after work, in the afternoon, at night", he says.
And he agrees with Olivera regarding the omnipresence of vermouth in the menus. ¨Among everything that I named above, I would add the novel fact of finding the drink in any gastronomic place: bodegón, pizzerias, fine dining and even specialty cafeterias. That option became with alcohol in places where there is no bar, due to its easy execution. And the last thing, helped the trend of consumption of alcoholic beverages of low alcohol content %¨.
¨The Vermouth of the Year¨ will be held in Buenos Aires (Godoy Cruz 2026, Palermo) on Wednesday, March 22 between 7:00 p.m. and 10:00 p.m.
Source: Ambito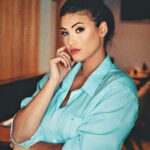 I am an author and journalist who has worked in the entertainment industry for over a decade. I currently work as a news editor at a major news website, and my focus is on covering the latest trends in entertainment. I also write occasional pieces for other outlets, and have authored two books about the entertainment industry.