A part of the sports industry understood that it needed to digitize its business to reach people so that they could exercise and provide their services remotely. It is at that precise moment that many sports Influencers were born who knew how to capitalize very well on social networks or a website to monetize what many sports centers and independent professionals could not do, due to lack of knowledge, and because they found themselves in an unfavorable situation compared to to a few who could access it since they had the "now how" to implement it in a digital business.
Digital exclusion as an opportunity to develop new skills through available technologies
Three years after the pandemic and having returned to face-to-face, consumers have definitively changed their habits and this has left several relevant lessons for entrepreneurs and sports professionals, about the need to update themselves in the management of social platforms to boost their businesses. He also made it clear that a large universe was excluded, or discontinued its activities due to lack of knowledge in digital tools. The process to digitize the presence can be expensive and somewhat complex, it may involve investing in networking, developing a website, strengthening the digital presence, etc. This is how the sports entrepreneur gets frustrated when he cannot handle so many new instances and ends up leaving everything, thus making his digital inclusion impossible.
When analyzing the universe of the few sports entrepreneurs who were able to go digital, we see that a large dissatisfied market was excluded since these few digitized could not cover the range of sports activities for the potential public, since there was no magic solution that would solve this in any way. in a simple way without having to contact countless professionals who, due to the Covid situation and the massive digitization of various items, were increasing market prices and making them more inaccessible for those who wanted to start having an online presence.
Great solutions within reach of a click
Big problems often require simple solutions. Through technology it is possible to generate inclusion and make a great impact, as was the case with the QueDeporte platform, through the use and democratization of digital tools, which facilitate access to thousands of opportunities and their use is independent of each person's condition. Through a platform conceived with the aim of generating digital inclusion and allowing, in this case, training centers and sports professionals not to be left out of a world that offers infinite possibilities. The digitization process for which the platform was conceived offers great solutions where the customer is put at the center, knowing what they want, where and when they want it.
In the short and medium term there are two clear advantages of this unstoppable digitization:
Increase in profits: The web universe is unlimited. In this context, digitalization offers more income possibilities through a simple formula: more variety of services and cost savings.

Qualitative improvements: Digitization can mean greater personalization of the service related to customer satisfaction. Thanks to it, you can get to know the customer better and make an interaction easier and adjusted to each one of their profiles.
I am convinced that these solutions are a bridge to generate new opportunities for the social challenges of those who are excluded, using innovation to create a rapprochement between these two worlds: the world of entrepreneurship and technology. Step by step we went back to normality, where everything turned around again, but nothing is like before. And in this reality, gyms had to reflect on the contribution of technology to their businesses. I believe that they will continue advancing in the digitization process of the sector, although I repeat, it is not easy and doubts arise due to ignorance.
Founder of @QueSport
Source: Ambito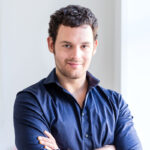 David William is a talented author who has made a name for himself in the world of writing. He is a professional author who writes on a wide range of topics, from general interest to opinion news. David is currently working as a writer at 24 hours worlds where he brings his unique perspective and in-depth research to his articles, making them both informative and engaging.