In Argentina it has always been said that the best investment is in "bricks", this is something that we have been hearing for decades and that is transmitted from generation to generation. I have no doubt that it is closely related to our European roots, where our own "roof" was the first thing our relatives aspired to when they set foot in this part of South America for the first time. Leaving aside the history of this popular belief and leveraging on data, today is showing us that a property is the most profitable and safe investment.
We have been observing in recent years that in addition to properties, there are three other options that are being considered when looking for profitability:
the stock market
Deposits in fixed terms in dollars
Cryptocurrencies.
If we analyze each one, we see the following phenomenon: people who invested in the stock market in general did not have a good 2022, taking the main index such as the S&P500 (set of the 500 largest companies listed on the United States stock exchanges). ) during the past year left only a gain of 3.6%.
If we go to Fixed Terms in Dollars in our country, today the best return that a private bank is giving is 5% in dollars in 365 days.
Finally, in the world of cryptocurrencies -in addition to the volatility of this type of investment- if we take into account the best known, Bitcoin, we see that in January 2022 it began trading at $3,900 per Bitcoin and closed the year at $2,900 each unit. A very big loss for everyone who bet on this coin.
Faced with these options that we saw previously, real estate investments have the following characteristics that make them the number one option for this 2023.
Higher returns: the purchase of an apartment in a well, in a medium-sized building, with a construction term of 24 months, can leave from 10% in dollars.
Safer and simpler investment than the rest: it is not necessary to be a specialist to join a project.
It is a tangible good: it can be disposed of (rented or inhabited)
Own choice to leave the business: compared to other investments where there is a certain time in which you must remain.
It can be used as collateral.
Possibility of inheriting.
During this 2023, despite the instability of our economy and the election year that we are going through, whoever enters ventures, whether apartments in wells, subdivisions or housing complexes, and does so with developers with verifiable experience, I have no doubts that they will obtain much higher dividends compared to other types of investments.
Remax Roble real estate broker.
Source: Ambito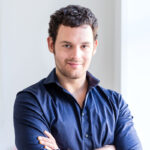 David William is a talented author who has made a name for himself in the world of writing. He is a professional author who writes on a wide range of topics, from general interest to opinion news. David is currently working as a writer at 24 hours worlds where he brings his unique perspective and in-depth research to his articles, making them both informative and engaging.