North Korea's ruler Kim Jong Un is known for often appearing close to the people. This obviously also includes the fact that he has recently been showing himself more often with his daughter in public.
As if it were the most normal thing in the world: Sometimes she walks hand in hand with her father in front of a missile that is ready for launch, accompanies him to an artillery target practice or claps her hands with a smile when they visit a military parade together. North Korea's ruler Kim Jong Un has presented his daughter to the public several times in recent months – mostly in a military environment. According to the South Korean secret service, the chubby girl with long black hair is probably only ten or eleven years old. It is said to be named Ju Ae and one of three children Kim and his wife Ri Sol Ju may have had.
The girl's sudden appearance, which was documented by the state media, amazed observers abroad. For the largely closed North Korea, it is not a matter of course that the ruler's children are presented to the public. "The fact that Kim Jong Un is performing with his daughter is something new," says Bernhard Seliger, long-time project manager at the Hanns Seidel Foundation in the South Korean capital of Seoul.
Does Kim Jong Un have a plan?

Their appearances fueled new speculation about Kim's plans abroad. Does he want his daughter to become his successor in the country, which has also been described as a hereditary communist dictatorship, as some experts in South Korea suspect? Or is it ultimately just part of a propaganda offensive?
North Korea itself has not revealed any information about the child other than that it is Kim Jong Un's "beloved" daughter. Not even on Friday, when the official newspaper "Rodong Sinmun" showed pictures of her accompanying her father again to a new test of an ICBM.
The state media published photos of the daughter for the first time in November. The fact that Kim used the test for a family outing at the time was also seen by observers as a propaganda ploy. Kim wanted to convey the message that building up a nuclear force is the right way to protect future generations, despite the sometimes great need in their own country. "He is a good father who protects his family as he protects the nation," East Asia expert John Delury tweeted.
For the leadership of the country, nuclear weapons, the most important means of delivery are ICBMs, as a guarantee of survival and an effective deterrent against the USA. Pyongyang is also accepting severe international sanctions for its nuclear weapons development, which the United States and its allies perceive as a serious threat.
South Korea's secret service recently reported to MPs in Seoul that Ju Ae does not attend a public school, is taught privately and that her hobbies are horseback riding, skiing and swimming. The only thing that can be confirmed is that Kim Jong Un has a daughter named Ju Ae and a younger sister, a Seoul government official said. "Everything else is unconfirmed." Even whether there is a "first-born child" and whether this is a boy or a girl cannot be said with certainty.
Daughter as a potential successor?

For most observers, however, there is no doubt that Kim Jong Un also wants to continue the dynastic succession. However, it is simply too early to see the daughter as a potential successor, said South Korea's unification minister, Kwon Youn Se, in a local radio interview recently. "First of all, Kim Jong Un is only about 40 years old." North Korea is also extremely patriarchal, which tends to speak against a successor. But it is also clear "that they (North Korea) are planning a fourth-generation transfer of power," Kwon said, referring to the transfer of power to Kim Jong Un – a grandson of "eternal President" Kim Il Sung – twelve years ago.
Seliger suspects that there are ultimately several reasons for the daughter's appearances. So it is possible that Kim simply wants to be more human in her company. However, it is most likely that Kim is preparing the daughter for a specific role without necessarily providing her as a successor. So she can slip into the role of a "possible support for the future heir," says Seliger.
Ju Ae already immortalized on stamps

He points out that Ju Ae has also been immortalized on postage stamps showing her with her father. "Postage stamps are a very important propaganda tool for North Korea." The depiction of a specific person can already be the confirmation of an official role. But Seliger does not want to dismiss the successor thesis either. It is important for Pyongyang that the "bloodline of the ruling family" is continued. It doesn't necessarily have to be a man.
Observers suspect that the discussion about the daughter has also reached ordinary North Koreans. "But how it is received is the question," says Seliger. In the end, much remains in the dark. "We have to realize that we ultimately know too little about the background."
Source: Stern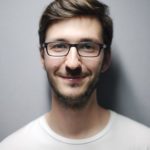 I have been working in the news industry for over 6 years, first as a reporter and now as an editor. I have covered politics extensively, and my work has appeared in major newspapers and online news outlets around the world. In addition to my writing, I also contribute regularly to 24 Hours World.