For weeks there has been a lot of talk about the burdens of taking in refugees for the municipalities. UNICEF is now changing its perspective and letting refugee children have their say.
According to Unicef, accommodation for refugees in Germany is not suitable for children. Nevertheless, children and young people have to spend months and sometimes even years there, according to a study published in Cologne on Tuesday by the children's charity in cooperation with the German Institute for Human Rights.
The study is deliberately not representative, but consists of a qualitative survey of 50 children and adolescents aged six to 17 from all over Germany, said Silke Borgstedt from the Sinus Research Institute. It is about a change of perspective in the current refugee debate.
The children and young people experience the often cramped living conditions as stressful and want more privacy. Not everyone can go to school, many would like more social contacts outside of the accommodation.
A 15-year-old girl described the situation in her refugee camp with the words: "This is not life. This is, so to speak, a stop for life." Unicef ​​Managing Director Christian Schneider reported on a Syrian family that has been on the run for ten years now. One of her sons is ten years old, so he never got to know his homeland. He can communicate in four languages ​​and helps others in the accommodation. "In Germany he now lives in a container behind a fence," says Schneider.
Children often separated from the family
A young girl reported that her personal locker could not be locked, so that the hygiene items stored in it were always immediately visible. It is not uncommon for children to be housed separately from their families or in one room with another family, according to Unicef.
In contact with the outside world, children have to cope with the experience that people avoid them. A 17-year-old said: "When I'm on the train, people are kind of afraid. I can feel it. I saw it. One day the train was full. I was sitting in a four-seater. The train was full, but nobody wanted to sit next to me. I don't understand why."
As a consequence of the study, Unicef ​​Germany and the German Institute for Human Rights call for decentralized accommodation for families and direct access to kindergarten, school or training. The deputy director of the German Institute for Human Rights, Michael Windfuhr, said that according to the UN Convention on the Rights of the Child, refugee children and young people are entitled to the same protection and support as all other children living in Germany.
Source: Stern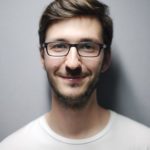 I have been working in the news industry for over 6 years, first as a reporter and now as an editor. I have covered politics extensively, and my work has appeared in major newspapers and online news outlets around the world. In addition to my writing, I also contribute regularly to 24 Hours World.