Hubert Aiwanger claims he hasn't been an extremist since he was an adult. How credible is the Bavarian Economics Minister?
Hubert Aiwanger has assured that he has "not been an anti-Semite or an extremist since he was an adult". Anyone who talks like this under pressure indirectly admits that he was a flawless anti-Semitic anti-democrat up until his 18th birthday. Aiwanger is 52 years old today. How successful was his self-imposed exit program?
This can be studied in a sentence that slipped out of the now supposedly purified, bourgeois Aiwanger 34 years after his alleged conversion to a democrat. On June 10th, 2023, Bavaria's economics minister said at an election campaign event in Erding: "Now the point has been reached where the silent vast majority of this country must finally take back democracy and say to those in Berlin: 'You've got your ass open.'"
The far-right American Proud Boy argued similarly before storming the US Capitol in January 2021. Even the head of the CSU state group, Alexander Dobrindt, noticed at the time how dangerous Aiwanger's treacherous sentence was and commented: "Nobody has to take back democracy in Germany. Deliberately giving this impression pushes people up and only fuels conspiracy tales."
populist arguments

In his populist call to recapture democracy, the economics minister uses a classic right-wing extremist power-conquest strategy: as long as one is forced to operate in a democracy, one tries to democratically destabilize and delegitimize the entire system. Once you have finally achieved power through such strategies, you simply abolish this extremely annoying democracy.
In Erding, the real Aiwanger flashed under the bourgeois mask. An extremist who has learned nothing. There was no zero hour in Hubert Aiwanger's life. He has not come to terms with his own extremist past or that of his country. So when he claims today that he is no longer an extremist, he is lying. How credible then might his assurance be that he is no longer an anti-Semite?
Source: Stern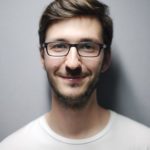 I have been working in the news industry for over 6 years, first as a reporter and now as an editor. I have covered politics extensively, and my work has appeared in major newspapers and online news outlets around the world. In addition to my writing, I also contribute regularly to 24 Hours World.