Thousands of boat migrants on Lampedusa, increasing numbers and capacity problems in municipalities in Germany – the topic of migration dominates the political debate. CSU boss Söder is calling for an upper limit.
Politicians are increasingly under pressure to act due to the increased number of asylum seekers and the burden on municipalities – and there are also the images of the arrival of thousands of boat migrants on the Mediterranean island of Lampedusa.
The main discussion in Berlin was Bavaria's Prime Minister Markus Söder (CSU)'s demand for an upper limit for asylum seekers. Other parties accused him of election tactics.
Italy allows longer detention pending deportation
With immediate effect, Italy decided on a package of tougher measures to curb irregular migration across the Mediterranean – including a tightening of detention pending deportation.
The right-wing government of Prime Minister Giorgia Meloni decided by decree to increase the maximum length of detention pending deportation from 12 to 18 months. This is the maximum permitted under EU law. Meloni wants to ensure that those who arrived irregularly can be detained for as long as necessary for their applications to be examined. The military was also commissioned to set up special deportation detention centers – in remote and sparsely populated areas.
Because of the high migration numbers, Meloni, as chairwoman of the right-wing national party Fratelli d'Italia, is under massive domestic political pressure. Tough action against migrants was one of the ultra-right politician's most important promises during the election campaign.
In the past few days, several thousand migrants landed on Lampedusa by boat from North Africa. Last Tuesday alone, more than 5,000 arrived on the small island between Sicily and North Africa – more than ever before in one day. Thousands were then taken on ferries and police ships to Sicily or mainland Italy. According to the Ansa news agency, there are still around 1,300 people in the island's camp. The situation has normalized somewhat.
However, according to media reports, chaotic scenes took place in a reception center in Sicily on Monday. In Porto Empedocle, around 100 migrants climbed over the fences and broke through barriers, Ansa reported.
Call for an upper limit repeated
Migrants from Italy continue their journey to Germany again and again. In Munich, CSU boss Söder repeated the call for an upper limit of around 200,000 asylum seekers per year in the Federal Republic. "There needs to be an integration limit as a benchmark for our country," he said after a CSU board meeting.
The topic is not new: Söder's predecessor Horst Seehofer (CSU) had already proposed such a limit as a result of the refugee movement after 2015. He encountered resistance from Chancellor Angela Merkel (CDU). After a long dispute, both agreed in 2017 on a target value of 200,000 per year. This year there were already 204,461 up to and including August.
"Populist election campaign nonsense": criticism of Söder
Criticism came from other parties: Around three weeks before the election in Bavaria, Söder had "taken the big hit again" and was making politics on the backs of migrants, said SPD leader Lars Klingbeil in Berlin. Green Party leader Ricarda Lang criticized that neither Söder nor others had yet made any suggestions as to how this could be implemented.
The head of the Left Party, Janine Wissler, spoke of "populist election campaign nonsense": Everyone knows that people cannot be stopped from fleeing bombs and hunger.
FDP: "The numbers have to come down"
Other measures were also discussed. The FDP proposed a nationwide payment card that asylum seekers could use to cover their daily retail needs. In contrast to the payment of money, no remittances to countries of origin would then be possible, according to a decision by the party leadership on Monday. "This would eliminate a significant incentive to enter the social systems," argues the FDP.
"The numbers have to come down," said CDU General Secretary Carsten Linnemann after meetings of the CDU top committees in Berlin. To this end, border controls should also be introduced at the borders with Poland, the Czech Republic and Switzerland, following the example of the German-Austrian border.
In addition, the Maghreb states – Algeria, Tunisia and Morocco – should be classified as safe countries of origin under asylum law in order to speed up the asylum procedures for citizens of these North African states. The FDP is also committed to this in the traffic light coalition.
Source: Stern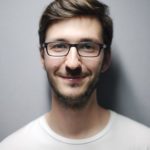 I have been working in the news industry for over 6 years, first as a reporter and now as an editor. I have covered politics extensively, and my work has appeared in major newspapers and online news outlets around the world. In addition to my writing, I also contribute regularly to 24 Hours World.