Some football clubs provide contact points for women who are being sexually harassed at the stadium. Attention to the problem increases. Can sexualised violence disappear completely from the football stadium?
The recent warnings about knockout drops made people sit up and take notice. Now also in the football stadium? Where people sing, laugh, cheer and suffer? "I was surprised when I heard about it because I couldn't have imagined that in this cheerfulness and euphoria of football, knockout drops suddenly play a role," said football and fan researcher Harald Lange in an interview with the Germans press agency. It is frightening in a way, "but basically also obvious, because football is ultimately just a reflection of society with all the highlights, but also negative developments".
And just like in society, something has changed in football when it comes to such issues. It's being talked about. It is perceived instead of being tacitly accepted. Fan researcher Jonas Gabler, for example, sees no increase in incidents of sexualized violence in the stadium. "But I think that in recent years attention has increased a lot," he told the German Press Agency. So-called awareness (awareness) or protection concepts from clubs help.
"Luisa", "Dächle", "Lotte" – how clubs help

"Through awareness, a way should be found to name discrimination and cross-border behavior and to actively counteract this behavior," explained Antje Hagel from the "Network against Sexism and Sexualized Violence" at the "Anti-Discrimination and Diversity" symposium of the German Football Association and the Germans Football League in October last year. Examples of such concepts are "Das Dächle" at VfB Stuttgart, "Luisa ist hier" at Bayer 04 Leverkusen or "Wo ist Lotte?" in the capital at Hertha BSC.
The concepts focus on the protection of those affected. At Hertha, for example, the helpers wear pink vests so that they can be noticed quickly. A retreat is available, as well as psychosocial emergency care. "Where is Lotte" serves as a code word. It should help to overcome the inhibition threshold and address and report the incident.
An affected person reported to the Berlin Bundesliga club for a contribution on the homepage about the protection concept about a sexual assault when entering the stadium. She pushed the man away and asked him what that was about. She also described out loud what he had done and made eye contact with the surrounding security personnel. "I got the following answer from the friends or male companions of the abusive person: 'Don't be like that. That's quite normal as a woman in the football stadium'," she reported.
"In the past, women who experienced sexual violence probably stopped playing football because they saw little chance of defending themselves or getting support from the club," emphasized Gabler, a fan researcher and political scientist from Berlin. Affected people and their needs used to be forgotten.
Few reported incidents – fear: "unreported figures are much higher"

When asked, the Federal Ministry for Family Affairs, Senior Citizens, Women and Youth stated that there were no figures available on how many people were affected by sexual harassment or violence in football stadiums and how many subsequently filed a complaint. SC Freiburg, who had warned against knockout drops alongside SV Werder Bremen before the international break, registered two to three cases of harassment in the past year. The active fan scene speaks of six cases in the recent past. Club contact person Arne Stratmann also said: "I firmly assume that the number of unreported cases is much higher."
Expert Gabler from the competence group for fan cultures and sports-related social work does not consider it important whether the audience is younger or older. "Our experience has been that there are certain places that are dangerous," he said. And these are where there is a crowd. "These are moments of risk." At the same time, they learned "that the business sector can also be a dangerous place and that the female staff in particular are repeatedly confronted with sexist remarks and even abusive behavior."
Football is still a male-dominated culture

Football has arrived in the middle of society and therefore also brings all problems into the stadium, said Lange from the University of Würzburg. "The fan culture is traditionally robust, certain crossings, insults, for example in connection with abusive songs against the opponent, the opposing fans are part of football folklore."
And according to both experts, one characteristic of football is still that football culture as a whole is very male-dominated with traditional concepts of masculinity. In an old-school fan culture, sexually charged slogans would somehow still be part of it, Lange said.
"Disinhibition plays another role," emphasized Gabler. "Alcohol consumption at soccer games is a risk factor for sexualized violence. This combination of disinhibition through heavy alcohol consumption and men who think they can behave sexistly in the stadium makes the soccer stadium a place where the danger is increased."
According to Lange, more diversity can help with further troubleshooting. The development can be observed in practically all clubs that they want to attract more women and more families to visit the stadium. Gabler emphasized that women are still underrepresented in the stadium.
Source: Stern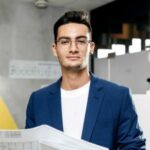 I am Pierce Boyd, a driven and ambitious professional working in the news industry. I have been writing for 24 Hours Worlds for over five years, specializing in sports section coverage. During my tenure at the publication, I have built an impressive portfolio of articles that has earned me a reputation as an experienced journalist and content creator.