Scientists of the Kurchatov Institute together with researchers from Moscow State University. M.V. Lomonosov National Research Center for Transplantology and Artificial Organs named after academician V.I. Shumakov, IMB RAS, FSCC FMBA and others are studying the properties of the "artificial web".
A unique material from which wound dressings can be made is obtained using yeast fungi. To do this, the yeast is transplanted with synthesized and specially edited genes responsible for the production of analogues of the proteins used by spiders to create a skeletal thread – the most durable component of their networks. Once in the wound, these substances stimulate tissue regeneration, speed up recovery, and can even save the patient from the appearance of a scar.
Vladimir Bogush, a leading researcher at the Kurchatov Institute, told Izvestiya that a special interest in the proteins that spiders produce to create a web arose in the scientific world in the late 80s of the twentieth century. Mainly because of the strength and lightness, superior to any materials created by man. And later it turned out that these proteins are completely biocompatible with the human body and have a beneficial effect on tissues.
One of the main obstacles to the practical application of the "artificial web" is the complexity of its production. The multi-stage technology requires growing yeast producers, purifying proteins and performing many more complex manipulations, explained Vladimir Bogush.
Therefore, in one of their studies, specialists from the National Research Center for Transplantology and Artificial Organs. ak. IN AND. Shumakov, they mixed the "artificial web" obtained at the Kurchatov Institute, or, as it is also called, "spider silk", with silkworm silk, which is easy to manufacture and affordable. Experiments on mice have shown that the cheaper material obtained in this way retains high regenerative properties.
Read more in the exclusive Izvestia article:
"No extra seams: scientists have created a remedy for wounds from" spider silk "
Source: IZ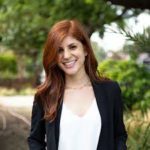 Jane Stock is a technology author, who has written for 24 Hours World. She writes about the latest in technology news and trends, and is always on the lookout for new and innovative ways to improve his audience's experience.