Roskomnadzor began to slow down the traffic of the social network Facebook in Russia in connection with the censorship of Russian media on the platform. This was announced on Friday, February 25, in the department.
"In accordance with the decision of the Prosecutor General's Office regarding the social network Facebook, starting from February 25, 2022, Roskomnadzor, in accordance with the law, takes measures to partially restrict access in the form of slowing down traffic," the agency said.
On February 24, Facebook censored materials from four Russian media outlets — Zvezda, RIA Novosti, Lenta.ru, and Gazeta.ru.
According to Roskomnadzor, the administration of the social network marked the materials of the above-mentioned Russian media as unreliable and imposed technical restrictions on the search results of their publications in order to reduce the readership.
On the same day, Roskomnadzor announced a wave of fake publications on the Internet about a special operation carried out by Russia to protect Donbass. The department emphasized the obligation of the media and information resources to publish only official verified information.
They also reminded that the dissemination of knowingly false information provides for administrative liability under Art. 13.15 of the Code of the Russian Federation and is punishable by a fine of up to 5 million rubles.
Source: IZ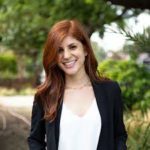 Jane Stock is a technology author, who has written for 24 Hours World. She writes about the latest in technology news and trends, and is always on the lookout for new and innovative ways to improve his audience's experience.