Users of the State Services portal may encounter difficulties when working with the site's services due to cyber attacks. At the same time, personal data and information of citizens are reliably protected, the Ministry of Digital Development reported on Saturday, February 26.
"The Ministry of Digital Development is facing an unprecedented scale of cyberattacks. On February 26, more than 50 DDoS attacks with a capacity of more than 1 TB were recorded, as well as a number of professional targeted attacks on the State Services portal. All attacks are successfully repelled by specialists from the security center," the agency said in a statement.
The ministry warned of a possible short-term "unavailability of services" of the portal and assured that security and infrastructure management services are working around the clock, specialists, if necessary, launch additional resource protection mechanisms.
"All published information and all personal data of users are securely protected, hackers cannot access them," the Ministry of Finance stressed.
On the same day, the administration of the President of the Russian Federation reported regular cyber attacks on the Kremlin website. This was told by the press secretary of the head of state Dmitry Peskov. The same was reported in Russian Railways – the company's website is subjected to regular serious DDoS attacks.
On February 24, RT reported new DDoS attacks on the site that lasted for six hours and were carried out in a quarter of cases from the United States.
Source: IZ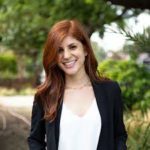 Jane Stock is a technology author, who has written for 24 Hours World. She writes about the latest in technology news and trends, and is always on the lookout for new and innovative ways to improve his audience's experience.