The website of Roskosmos was subjected to a massive DDoS attack, which is conducted from various IP addresses. This was reported on February 27 in the press service of the state corporation.
"A massive DDoS attack from various IP addresses is being carried out on the Roscosmos website. It is currently unavailable for visiting," the message says.
On the evening of February 25, the Roskosmos website stopped working, and when you tried to open it, the message DB error! (Database Error). The situation was later corrected.
On February 26, the Ministry of Digital Development reported that users of the public services portal may encounter difficulties when working with the site's services due to cyber attacks. However, the department assured that the security services are working around the clock, if necessary, specialists launch additional mechanisms to protect resources.
On the same day, the administration of the President of the Russian Federation reported regular cyber attacks on the Kremlin website. The RZD website is also regularly subjected to serious DDoS attacks.
On February 24, RT reported new DDoS attacks on the site that lasted for six hours and were carried out in a quarter of cases from the United States.
Source: IZ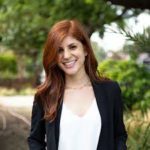 Jane Stock is a technology author, who has written for 24 Hours World. She writes about the latest in technology news and trends, and is always on the lookout for new and innovative ways to improve his audience's experience.