The Ministry of Digital Development of Russia will prepare the third package of measures to support the IT industry. The corresponding order on Monday, February 28, was given by Deputy Prime Minister Dmitry Chernyshenko.
As Izvestia was told in the apparatus of the Deputy Prime Minister, the department was instructed to speed up and update the preparation of the third package of support measures, "based on the current economic situation." Representatives of the IT industry will be involved in the work.
In addition, the Ministry of Digital Development was instructed to prepare proposals for supporting Russian IT specialists both in Russia and abroad and planning their return.
In September last year, the Russian government approved the second package of measures to support the IT industry. The roadmap includes 62 events. Among other things, they provide for measures to level the playing field in Russia for international Internet corporations and Russian IT companies, encourage the implementation of Russian solutions in the activities of domestic enterprises, as well as to support exports and promote Russian IT solutions in foreign markets.
The first package of measures was prepared on behalf of the President and presented by Prime Minister Mikhail Mishustin in July 2020. It included two main areas: a "tax maneuver" providing for a reduction in income tax from 20% to 3% for IT companies and a reduction in insurance premium rates from 14% to 7.6%. According to Chernyshenko, he allowed companies to save tens of billions of rubles and invest these funds in the development of their business.
Russian President Vladimir Putin noted that supporting the IT industry for the state is one of the key tasks.
Source: IZ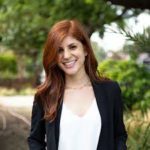 Jane Stock is a technology author, who has written for 24 Hours World. She writes about the latest in technology news and trends, and is always on the lookout for new and innovative ways to improve his audience's experience.