The designers of the Sukhoi company, together with the engineers of the Moscow Institute of Physics and Technology (MIPT), are working on the creation of a cargo unmanned aircraft with the possibility of vertical takeoff. The machine, called "Atlas", will be able to take off and land on any flat area. At the same time, the maximum range of its flight will significantly exceed the capabilities of a helicopter and reach thousands of kilometers. Experts have already begun assembling a prototype.
Atlas is a fully automatic vehicle. The operator only needs to indicate the final destination. The machine will do the rest. In the event of failure of individual systems, the operator can choose an emergency landing site. The drone is supposed to be used to deliver cargo to remote locations where there are no airfields. For the operation and maintenance of the Atlas, the efforts of one technician are enough. According to the calculations of the aircraft developers, due to the reduction in the cost of wages for pilots and other personnel, it is possible to reduce the cost of cargo delivery by 40%.
Outwardly, the Atlas resembles an ordinary small aircraft. Its length is more than 7 m, and the wingspan is more than 11 m. Two longitudinal beams are attached to the wings, on which take-off propellers are installed. Another screw is located in the rear fuselage – it provides horizontal movement. Vertical takeoff engines are powered by batteries. Level flight is provided by an internal combustion engine that runs on regular motor gasoline. The average speed of the device is more than 250 km/h, the carrying capacity is more than 200 kg, and the volume of the cargo compartment is 2 cubic meters. m. The total mass during takeoff, together with cargo and fuel – more than 1.5 thousand kg.
Read more in the exclusive Izvestia article:
Sky-high Atlas: the largest cargo drone is being created in Russia
Source: IZ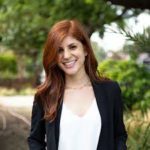 Jane Stock is a technology author, who has written for 24 Hours World. She writes about the latest in technology news and trends, and is always on the lookout for new and innovative ways to improve his audience's experience.