Press Secretary of the President of Russia Dmitry Peskov on February 24 denied rumors of a DDoS attack on the Kremlin website. Previously, such information was actively disseminated in various Telegram channels.
"Well no. Everything works, "the spokesman told Interfax, answering a relevant question.
Earlier, on February 15, the Center for Information Security of Ukraine reported a major DDoS attack on the websites of the Ministry of Defense, the Armed Forces of the country, Privatbank and Oschadbank. The department admitted that Russia could allegedly be behind the attack. No evidence was provided.
On February 16, Peskov said that Russia had nothing to do with cyber attacks in Ukraine.
On February 19, during the Munich Security Conference, Ukrainian President Volodymyr Zelensky broke his headphones for simultaneous translation. The Ukrainian leader joked that the failure of the headset could be associated with a "cyber attack by Russia." Before that, US President Joe Biden said that Zelensky's intention to fly to Germany for the Munich Security Conference in the midst of an escalation around the country may not be the "wisest" choice.
Source: IZ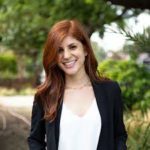 Jane Stock is a technology author, who has written for 24 Hours World. She writes about the latest in technology news and trends, and is always on the lookout for new and innovative ways to improve his audience's experience.