The head of Roscosmos, Dmitry Rogozin, said that Russia and China have signed a number of documents on lunar exploration. On February 26, he spoke about this in an interview with the Russian Space magazine.
"A number of introductory documents have been signed: a memorandum, an agreement, an intergovernmental agreement. China, with good financial support, is actively carrying out the first stage of the program for the exploration of the moon by automatic stations. Both we and they are well aware that the next steps are the construction of a base on the moon, "said Rogozin.
He added that negotiations are also underway with Turkey, Brazil, other countries and with the European Space Agency.
Rogozin also noted that he doubts the operation of the International Space Station (ISS) beyond 2028.
"I think the ISS will be able to operate in orbit until 2028, no longer. However, I repeat, we will make a decision on the service life of the Russian segment based primarily on technical limitations. Accordingly, we need to focus on the creation and launch of the first modules of the new station for this period, "Rogozin added.
He recalled that in 2021, Russian President Vladimir Putin supported the decision to start the preliminary design of the Russian Orbital Service Station (ROSS). The assignment for the development of a preliminary design was included in the state order for 2022. So, after its completion, the final decision on the ROSS will be made.
Source: IZ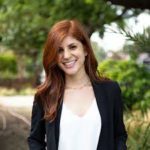 Jane Stock is a technology author, who has written for 24 Hours World. She writes about the latest in technology news and trends, and is always on the lookout for new and innovative ways to improve his audience's experience.