The Russian Railways website was subjected to serious cyberattacks. The portal may experience failures, the press service of the company warned about this on February 26.
"Our site is subject to regular severe DDoS attacks. The official mobile application of Russian Railways is working properly. We are also increasing the number of operating ticket offices at stations so that all our passengers have the opportunity to buy tickets, "RZD posted a message on Telegram.
On February 24, RT reported new DDoS attacks on the site that lasted for six hours and were carried out in a quarter of cases from the United States.
Anonymous, a group of computer hackers, has declared cyber war on Russia and claimed responsibility for a hacker attack on the website of the Russian TV channel RT.
On January 14, the websites of the Ministry of Foreign Affairs of Ukraine, the Ministry of Education and Science, the Ministry of Agrarian Policy and Food were subjected to a massive cyber attack. Hackers posted messages in which they promised to destroy the personal data of Ukrainians posted on the Web.
On February 15, the Information Security Center of Ukraine reported a major DDoS attack on the websites of the Ministry of Defense, the Armed Forces of the country, Privatbank and Oschadbank. The department admitted that Russia could allegedly be behind the attack. No evidence was provided.
Source: IZ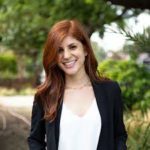 Jane Stock is a technology author, who has written for 24 Hours World. She writes about the latest in technology news and trends, and is always on the lookout for new and innovative ways to improve his audience's experience.