Meta, at the request of Kyiv, has restricted access to some state media of the Russian Federation on the territory of Ukraine. At the same time, the company is not going to disconnect Russia from Facebook and Instagram on its own. This was announced on Sunday, February 27, by Vice President of Meta Nick Clegg.
"We are in contact with the government of Ukraine, and at their request, we have restricted access to several accounts on the territory of Ukraine, including those belonging to several state-owned media organizations," Clegg wrote on his page in Twitter.
It is noted that at the moment the company is considering other requests from the Ukrainian authorities to restrict the state-controlled media of the Russian Federation.
"In the meantime, we will continue to label and validate these organizations, as well as ban them from advertising and monetization worldwide." added company vice president.
According to Clegg, Ukrainians have asked Meta to block access to Facebook and Instagram in Russia, but the company is not going to do this, as Russian users use them as a source of information independent of the state.
Earlier in the day, Google temporarily suspended the monetization of Russian state media. So, the IT giant imposed restrictive measures on advertising on its resources.
On February 26, the social network Twitter announced the suspension of advertising for residents of Russia and Ukraine, as well as the temporary suspension of tweet recommendations in order to avoid the spread of incorrect information.
On the same day, Roskomnadzor began to slow down the traffic of the social network Facebook in Russia due to censorship of Russian media on the platform.
On February 24, Facebook censored materials from four Russian media outlets — Zvezda, RIA Novosti, Lenta.ru, and Gazeta.ru.
According to Roskomnadzor, the administration of the social network marked the materials of the above-mentioned Russian media as unreliable and imposed technical restrictions on the search results of their publications in order to reduce the readership.
On the same day, Roskomnadzor announced a wave of fake publications on the Internet about a special operation carried out by Russia to protect Donbass. The department emphasized the obligation of the media and information resources to publish only official verified information.
Source: IZ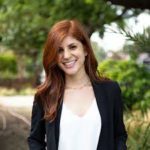 Jane Stock is a technology author, who has written for 24 Hours World. She writes about the latest in technology news and trends, and is always on the lookout for new and innovative ways to improve his audience's experience.