Observation of patients confirms that the strain "Omicron" more often causes a variety of skin symptoms. This was reported to Izvestiya by the Deputy Director for Clinical Work of the Moscow Research Institute of Epidemiology and Microbiology named after V.I. G.N. Gabrichevsky Rospotrebnadzor, doctor of medical sciences Tatyana Ruzhentsova. According to her, skin symptoms occur in about 5% of patients. These rashes are different: from barely noticeable on the hands to pronounced, spreading throughout the body.
"The more pronounced the rash, the more severe the condition. Against the background of the main course of therapy, all skin manifestations disappear along with other symptoms. It is important to emphasize that a rash in case of a coronavirus infection is more often associated with the action of the virus, and not with allergic reactions, and in most cases this is not a reason for discontinuing drugs, but rather an indication for more active therapy, "said Tatyana Ruzhentsova.
The Rospotrebnadzor expert also spoke about a number of specific symptoms that began to appear more often. First of all, it is cheilitis – inflammation of the lips with dryness, the formation of cracks and crusts. This symptom is observed, as a rule, with improper treatment, progression of symptoms of COVID-19, more often in children with high body temperature, repeated vomiting and diarrhea.
"It always requires active treatment," the specialist emphasized.
Also, according to her, with the advent of Omicron, the so-called covid fingers became more common – redness, swelling, and the appearance of blisters on the fingers and toes.
Read more in the exclusive Izvestia article:
"While itching and business: the most frequent skin manifestations of Omicron are named
Source: IZ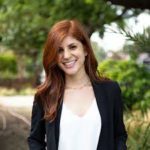 Jane Stock is a technology author, who has written for 24 Hours World. She writes about the latest in technology news and trends, and is always on the lookout for new and innovative ways to improve his audience's experience.